Andy's Sting In The Tale (01/07/22) "Opinions Wanted from Shetland to Stranraer?"
Date: 1st July 2022
(Photo:@Homesoffootball)

First of all RIP 'the Goalie', too young by far.
If you are one of the Silent and Apathetic Majority you need to be heard and listened to. 

Why?
Last week in my 101st Sting I was quite reflective on some worrying elements of our game that nobody is addressing.
To save you looking back, I said
"Scottish Football's biggest problem is that Clubs run the game and self-interest frames their every decision.
Those who then get well paid to 'run' our game, for our clubs (SFA and SPFL) do so at the behest of their members and are, as such, hamstrung, every day, in every meeting and in every action".
'Smooth operators' are needed like the Sade song  just to stay in post.
Clubs don't want the SFA or SPFL becoming a threat to their own agendas.
That has come to mean no forward thinking or challenges to the status quo.
A status quo that is moribund and is damaging our present and future.
In Scotland 2022, it is a fact that very few clubs dominate all decisions and the arcane voting structure would keep Boris or Putin in power forever.
We need big picture thinking and that will take change.
This week there was an example of the myopia and self-protection that is naturally inherent in such a myopic and self-interest-framed set-up.
It got a little publicity, but our journalists are under pressure from tumbling circulations and more interested just now in who is signing who, who is on the way and what the Celtic and Rangers players did, or not, on their holidays in Skegness.
What actually happened was the clubs in SPFL 2, Neil's lowest division, which has discarded 4 old-boys since the pyramid got wedged through, rebelled because they don't want to be discarded like their old pals.
They came out shouting that they will block any possible, not even discussed yet, plan for league re-organisation.
Such a possibility was indeed one of the hollow make-weight promises to the Lowlife League and the nether regions below it.
I actually think it was probably a classic sop that was never meant to fly in the first place.
And probably also a bit of camouflage for the Lowlife League to hide its dreadful, money and power driven decision to allow our 3 biggest clubs Colts sides access to their 5th level league.
That was important enough for the SFA to pay the PR agency for a press release and it was then sold to the media as 'for the good of the game'.
The truth is it was only agreed after a tawdry fee of £40K per Colts side helped grease the concord.
I really feel for every fan who supports any aspirational and undervalued 'South of Tay' football side below level 5.
The SFA don't value or protect them as members and the SPFL have no jurisdiction so don't engage.
I also said last week, "Scottish Football needs outside help and guidance to get to a better communal place but the nonsense is it will fight any move that might lead to that kind of change.
Politics and schisms are inevitable and moribundity is guaranteed until a massive top down breakaway will inevitably once again reset the new balance even more in favour of the big clubs".
Despite the SPFL2 self-interest nonsense it has been a good week for Scottish football because the wee snowball we have been rolling for change gained a good-few more rollers after our conference last Sunday.
We need more and more 'snowball rollers' and to be fair, the more I do this job the more I meet people like me and you who want to give something back and leave Scottish football in a better place than it was when we became fans.
I'll share 19 nuggets of insight and wisdom from the conference below  but the whole show can be found on Youtube on and we'll also get a transcription onto our web site.
(https://youtu.be/X2vI_lBF99E)
If you have the time you'll see, just as I had promised, it is a bullshit free zone.
No 'scripted nonsense' written by mercenary PR agencies and no 'scent marking'.
Kevin Miles from the Football Supporters Association in England is a must watch.
The changes our game needs won't and can't come from within.
In the meantime tickets for Qatar go on sale next Tuesday, just don't expect to find a bookable hotel room.
By coincidence that is the same day as the 'Court of Arbitation in Sport' starts to hear Russia's appeals against Fifa and Uefa bans.
Imagine if they win and countries like ours start boycotting them?
And finally the new Champions League will see some games free on the Beeb.
The reset from 32 to 36 clubs in a big seeded single league table dominated by the big 5.
Uefa don't give a toss about the bona fide champions from countries like Sweden, Scotland, Denmark, Norway, i.e. the small countries as long as they can have 4 or 5 big teams from England the other big 5 countries.
When I heard Ian Maxwell on Sportsound last week singing Uefa's praises I was shouting at the radio.
The fact is the combined audience of all the wee guy members of Uefa like us is bigger than the big 5.
We should unite and force Fifa's hand to be fair.
But we and others are doing nothing to protect our clubs.
Just like Maxie is doing for his members below the Lowland League.
And so, finally, to 'This Week's Sting'

Play Offs for a World Cup Spot
All Scottish Games Should be on BBC Alba
Bad News from Qatar
'Pipers and Tunes' Fifa Style
What Do Ryan, Ryan, Calum, James and Other Team Leaders Think About Killing Their Fans?
The Setanta Cup is Here
1. Scottish Women Make the Play Offs
Ukraine beat Hungary and with one away tie in the Faroes we are guaranteed second.
This is what our side now has to do in the play offs to make the finals.
But let me warn you it is well beyond my pay grade to even think I understand what is planned.
The current 'Fifa-Speak' on the play-offs for the 9 Uefa runners up really needs a drum roll intro!
"The nine teams will play two knockout rounds of single-leg matches with the best three runner's up entering in the second round. Matches will be in October 2022.
Among the three second round play-off winners, the two teams with the best combined records in the group stage (8 matches, excluding the ones against sixth-placed teams from those groups with six teams) and second round play-offs (1 Match) will qualify for the cup while the team with the worst combined record, (group stage plus second round play-off will enter the inter confederation play-offs". (Down under).
(That is word for word).
2. Campaign for All Scottish Games on Alba (And a Julie Fowlis Song) 
The SFSA BBC Alba Campaign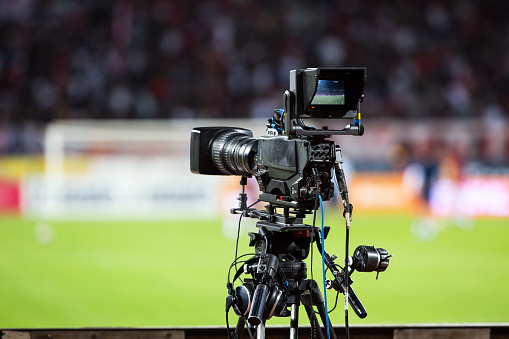 This is new.
It is simple.
Needs some air.
Cross Party Support
And an on-line campaign.
We simply ask our politicians for cross-party support that 'All Scottish International Football Matches Male and Female are played LIVE or very nearly LIVE on BBC Alba'.
They will listen if they think it is a good idea or if their voters tell them it is.
So 'Belt and Braces' will be our approach and we'll do both.
(This started as our 'Jock's Eleven' idea from the last couple of Stings and hit the spot.
Look back and you'll see the thinking).
And our BBC Alba solution will allow those who want to subscribe to watch on Setanta/Premier or the start-up Scandi fledgling whose name I've forgotten to do so.
The Campaign Idea

All Scotland Matches should be on a 'free to air', live or with a short delay, say 11 minutes and that  would not be a deal breaker for most fans.
And to get you in the mood any excuse for another Julie Fowlis, Gaelic song.
Dual – An Eala Bhán (Doorley, Nic Amhlaoibh, Fowlis, Martin) – YouTube

3. Bad News from Qatar
First of all the bad news isn't the fact that there no hotel rooms, or workers to service them.
Nor is it that Watford fans revolted and stopped their team playing the Qatari national side as a pre-season friendly.
It is not even that Fifa have been called out by 'Human Right Watch' exec, Minky Worden.
That is an interesting story I'll share for now, and there will be shedloads more to come. (And great name Minky, unless you live in the Black Isle and Ross-Shire where it has a less than positive association)
HRW are Calling Fifa to shell out $440M in compensation for abused, injured, and deceased construction workers. Earlier this week Minky said, "Fifa needs to take urgent action to live up to its own human rights commitments and to make amends to workers who have paid the ultimate price for Fifa's original failure to do human rights due diligence".
Fifa know they are in the headlights of a growing demand for fairness.
So it was time for the usual 'weasel words'.
In Vienna at some conference, Fifa's 'Grandest Fromage', Gianni Infantino mentioned the 'Compo' word in one of his addresses.
Almost immediately the Fifa 'money-polis' said Gianni was simply referring to paying unpaid salaries of pitiful amounts per day for the workers not the 'Compo" that should have already been paid to dead and or injured workers and their families.
There is a pre Qatar World Cup war brewing vigorously between HRW and many other orgs like them against a background of a smug football establishment who don't really care and just want it all over and done with, and the monies divvied up and out.
Human Rights Watch are also currently actively reaching out to the 32 finalists and their national media talking about the very real labour abuses and demanding action.
Press reports say The FA, US Soccer and Germany are engaging and more will as the tournament approaches.
HRW's Minky signed off saying, "The lessons from Qatar's World Cup should be that workers do not need to die to deliver any mega sporting event and that a human rights framework is needed to protect everyone touched by football's flagship event".
I really can't disagree in any way and this all brought to mind a quote from Eric Cantona months ago that was under reported.
"I will not watch the Qatar World Cup. Thousands of workers have died building these stadiums. The decision to let Qatar host is all about money. There will be no lasting legacy".
Brace yourself.
Now for the Real Bad News about Qatar 2022
Our Lowlife League Supremo, Failed Us
He's good.
Having already finagled 3 team places into a competition that could and should have gone to bona fide aspirational members and having also done a provisional deal with Fifa that Scotland Colts are guaranteed a place in the Monterrey, 46 degrees Centigrade, cauldron in Nuevo Leon, Mexico for the 2026 finals, he was on a roll.
Anyway last week his 'secret mission' was to agree a last minute parachute for a Scottish Colts team into one of the Qatar groups and it failed.
No feedback on why yet apart from how it makes you realise just how ridiculous the concept of "guest teams' is.
Having a Scots Colts team in the Qatar  World Cup is no different to how Darvel, and Tranent, and Linlithgow and others see Celtic, Hearts and Rangers teams buying their way into the leagues above them.
Fairness alone is a good reason to kick this nonsense into touch.
But it is more likely here that Tom Brown's bargaining offer, agreed with Ian Maxwell and the full SFA board failed.
The 'nuclear' quantities of Mackie's ice cream, Stornoway black puddings, Killie Pies, Simon Howie Square sausage, Smoked Mowi Salmon, and Irn Bru just didn't cut the Baxter's mustard with the Qatari royal family and the money grabbers at Fifa.
So our international colts team could not finagle a place in Qatar, nor Monterrey.
A daft wee made up story maybe, but it does highlight the ridiculous need for both long term planning to make our international sides stronger and the immediate need for a proper Scottish reserve league.
Neither is happening.
Last week at our conference Henry McLeish one of the SFSA board members announced that more than  20 of the current 42 SPFL sides have no youth/reserve set ups.
Bloody disgraceful.
In the meantime, "Vive la Difference' in Leith.
Steve Kean, Hibs Academy Director, responsible for 131 youngsters sees above and beyond the Lowlife League 'Guest Spots'.
In the disgraceful absence of a proper reserve league Hibs are looking to competitive fixtures on Tuesdays against the likes of Brentford, Middlesborough, and others in an under 23 initiative.
4. $32,000 to Secure Your Vote
Danny Jordaan has just 'won' a third term as South Africa Football Association President.
City Press a local media outlet reported that 40 voting members had each been awarded $32K in May.
Maybe that helped Danny.
Tankiso Modipa his colleague said, and maybe summed up world football, "It's unfair for you the media to ask questions of our president. You are not even in football, just a journalist. You must deal with journalist things and not attack our president and his third term".
5. Now Bournemouth Decide to Kill Some Fans Too
This week Bournemouth announced that they had partnered with online bookmaker 'Daftiebet', or some made up name like that, who are also on Celtic's shirts.
I wonder what the decent named individuals in my top heading, Ryan, Ryan, Calum and James think about being the bearer of a message that is scientifically proven to kill fans/users/addicts.
I say that because suicide is a fact of life for a small percentage of gamblers addicted to the algorithm driven, casino dressed 'partners' brazened on shirts and replicas.
Football's links with gambling-cos is a pandemic whose long term costs will outweigh any short term financial gain.
How can clubs do this to us?
Why is it allowed?
And why have the UK government just dropped their proposal to ban gambling companies on shirts?
6. Roll Up Roll Up It's the Setanta Cup
And everyone is a winner according to Neil's press release.
All 1st Round 5th placed i.e the losers, win £22,000.
4ths win £23,250.
3rds £25,000.
2nds £29,000
And all the way up to the eventual winners who will get £350,000.
The balance and differences are OK at the first stages but as always too much of the prize fund has been saved for the last 8, who also get more gate money as they play.
A decision so Scottish it even has a Scrooge McDuck logo at the top of each page.
All in all there is a £2,157,000 pay out.
And if clubs are screened live on the Setanta renamed channel they also get between £17k and £27K more per match.
It is all so flimsy it makes me think of the old, very, Jack McLaughlin New Year adverts for the St Andrews Mad Mill Sale.
The "Whoop de Doo, 'Free Whisky Tooties' nonsense.
Anyway at the press conference the SPFL's PR Agency had written this for Neil.
"Premier Sports ….. (who we all really know to be in reality the wonderful Setanta who screwed up our clubs a wee while ago, with a new name).
Begin again Andy.
"Premier Sports are fantastic supporters and allow us to announce record prize money. These funds will continue to support our clubs as they recover from the pandemic.
Andy's Perspective on a £2.1 Million Sponsors Pot
First of all it is not a 'sponsorship' as such like when a firm like Tesco pays for a media link with an event.
In this instance it is a way to leverage fan pay per view subscriptions from an event.
An event that really could benefit from a real sponsor putting real and new money in.
(But we all know that is not easy because Scottish Football might just have an unwholesome side that means 'Sponsors' don't grow on trees).
Secondly the value.
£2.1 Million is a lot of pound notes and I'd be delighted to have that many handed to me in a Prince Charles brief case.
But here are some parameters.
3 Seasons ago the value of Shirt Sponsorships in Premier Clubs in England was £350M in total or £17.5M per club.
Cinch pay £6.5 per annum to be English crickets partner.
The average salary at Man Utd this year for the 29 Senior Roster players was £6.8M.
That is £130K per week. It would take 1 Man Utd squad player just 16 weeks to pay for the sponsorship of our League Cup and Ronaldo would only need 4.
Kieran Tierney is obviously underpaid at just £5.72M so he'd need longer.
Finally, as always, hope you enjoyed a look at some of the stuff that you don't find in the red tops.
Feedback and opinions are always welcome.
Andrew@scottishfsa.org
Andy's Sting in the Tale
01/07/22
Na Na Na Na Nineteen
19 SFSA Conference Insights from a wonderful panel
https://www.youtube.com/watch?v=X2vI_lBF99E&t=33s
"Bring back Schools football. It is a no brainer. Ask Alex Ferguson. And Billy McNeil thought so too.
This is an ongoing own goal that is easily addressed".
"In England 130 hours of intense research demonstrated that we have in supporters an extremely knowledgeable untapped source of expertise".
"A Westminster white paper with 10 strategic recommendations is coming. Holyrood is watching and the same issues need addressing".
"The big clubs now have a growing lust for guaranteed and perpetual dominance at the expense of their fellow members. They really think they are different."
"The New Dutch Euro league proposal would exclude the UK".
"We need the best return from the resources we have. We're not getting it".
"We have to find a way of getting clubs and fans into a real partnership" and it may have to be imposed politically".
"Supporters have a huge interest but not personal or vested interests and can see the big picture better than the clubs".
"Club SLO's can bring so much more to the party in a new world."
"Trying to win on the pitch gets in the way of normal business rules".
"Football is a business unlike others and fans are treated as fans not customers".
"You can spend all the money you like, bring in experts from abroad, but if the national team is not successful the game will be in the doldrums".
"Clubs should have 'Supporters Golden Shares' with vetoes on certain things".
"The Westminster government were dragged kicking and screaming after the collapse of Bury and the European Super League Proposals shook it all up".
"Scottish Football needs an independent arms-length scrutiny of club finances and funding and more economic and financial accountability and transparency".
"Project Brave has been dismantled. 22 out of 42 clubs don't take part in the academy system".
"Fans are being treated like dispensable commodities by a money focussed system dominated by the elite clubs".
"There is a real case for league reconstruction top to bottom".
"The SFA and SPFL don't see fan engagement as important because the clubs don't".
---
Posted in: Andy's Sting in the Tale, Latest News