Andy's Sting In The Tale (09/07/21) "Big Thinkers Wanted"
Date: 9th July 2021
This week saw us join up with the newly launched Scottish Football Alliance to send an open letter from Henry McLeish and me to the 'Scottish Football Innovation Project' group who were tasked with some work by the SFA's Professional Game Board.
They produced proposals under the heading Scottish Football Innovation 'Making Scottish Football Better'.
The key proposal was the introduction of Celtic and Rangers Colts teams into the SPFL proper by increasing gradually over three seasons the current leagues from, 12, 10, 10, and 10 into 4 leagues of 12 clubs by temporarily stopping relegation from SPFL2 downwards into the pyramid.
We cannot share their paper with you but it is easy enough to find online, or via your club and this kind of thing should be in the public domain anyhow.
All fans across Scotland welcome any initiative to improve our game and its standing and there is good and genuine thinking in the 'Innovation" paper.
One comment by the 'SFA High Heid Yins' is worth quoting.
They are reported as saying that they were 'Not convinced that league reconstruction and player pathway need to be in the same proposal'.

Have a read of our response and please feel free to join in and add your thoughts and insights.
It is everyone's ball.
There was no fan consultation and in fact one quote from an unnamed championship club says 'Do it without fan involvement', whatever that means.
Our letter has now been passed up the SFA tree by the Innovation Group's chair Stewart Robertson to Mike Mulraney the SFA vice chair and head of the Professional Game Board.
We copied in Neil Doncaster, Ian Maxwell and will send a copy to all clubs too over this weekend.
We'll keep you all posted of where it all leads but please engage with us, The Scottish Football Alliance and your club.
Why I hear you ask?
There is an easy answer.
Scottish football has never more needed Big Thinking.
And that means looking outside the usual boxes and silos.
Please join the process: scottishfootball.org
This Week's' Stingstuff'
1. Football Is Back
2. A Question for Jason
3. Eurotrash
4. Some Scary Numbers
5. Y una para Maggie la sequidora de Peterhead FC,
6. When Heather Met Diving
7. 'Well Done Guys
8. West is Best
1. Football Is Back and Fans (sort of) Welcome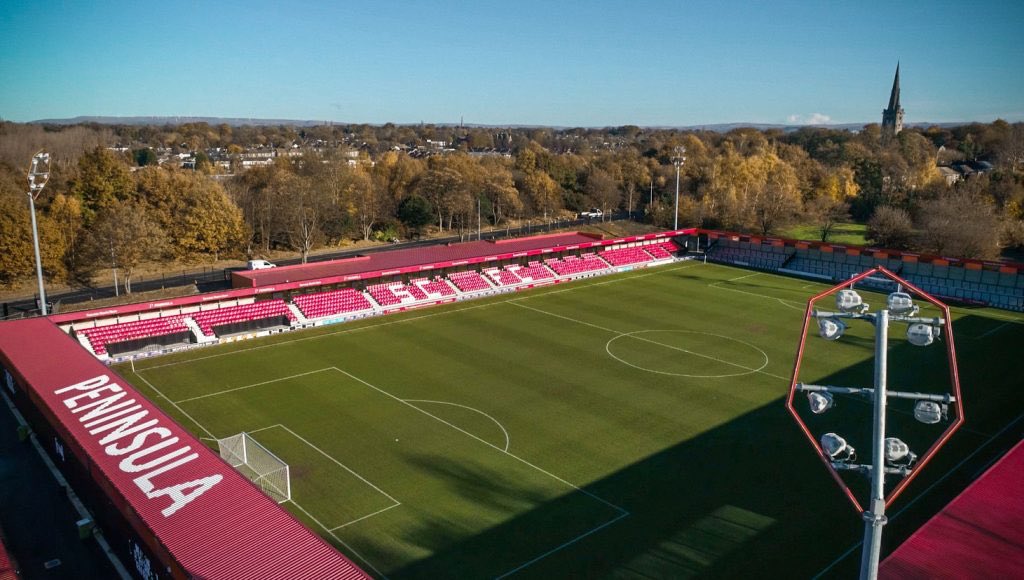 Two games tonight in the Scottish League Cup which you will recall was previously called the 'Indebted League Cup' or something like that.
Anyway this year its new name for 'sponsorship reasons' is 'The Premier Sports Cup' as that is the channel that you have to subscribe to if you want to see the matches they will cover on the box.
Wouldn't it be nice if those who are well paid to find commercial revenues for our clubs and game could find a sponsor like Nationwide who provide English matches free for us all.
Anyway after 4 weeks of top-level football, free, on council telly I have no idea how many fans will queue up and pay 'from £8.50' per month.
That is cheap compared to the £54,000 like some mug English punter, allegedly, is willing to exchange for this Sundays Euro's final.
More fool him when we have Kelty hosting Dundee United, both with new managers and Edinburgh City welcoming Hamilton.
Two cracking and honest ties.
Real football on our doorsteps.
There is untapped value in our game especially in the lower leagues and the fast improving women's game.
They have been undervalued and undersold for years.
Scottish Football urgently needs wholesome sponsors who want to invest in and grow with our game.
We need to reach out and become worth partnering.
We've not been good at either of those criteria.
2. Jason, One for You
I tried to find out the 'allowed' crowd levels allowed tonight at Kelty and Ainslie Park as lockdown eases but was unsuccessful.
I don't think it is the kind of knowledge that they want people to be aware of because we can then ask logical questions to those who make and impose the policy.
This week an original founding-member of the SFSA wrote to us and said among other things
'They think they can treat us like a hungry mushroom crop and that as long as they keep us in dark and keep feeding us Bullshit, we'll stay quiet and keep providing an everlasting supply of money for their coffers.
Please ask on our behalf this simple and factual question which The SFA don't seem to want to respond to'.

We posted it all on Social media but so far silence is a bit deafening.
Maybe Tam and Stuart will corner Jason tomorrow on 'Off the Ball'.
Here is the question:
"On the 22nd of June the British and Irish Lions were allowed 16,500 fans at Murrayfield (25% capacity).
A few hundred yards away Hearts have been allowed just 500 fans, (2.5% capacity) for the visit of the mighty Cove Rangers.
3 miles away Hibs have been given 2,000 fans (10%) for the visit of Arsenal".
Someone has made these decisions about both football vs rugby and also football vs football.
'Who and why Jason'?  'Is there/was there any science or even sense'?

3. Eurotrash and Lots of It
Did you know, or had you realised that all four semi-finalists had played ALL their group games at home?
Anyway one game to go and we have England hosting Italy.
People wiser than me think they have been the best two teams across the tournament, but that doesn't mean the best players or best football.
I think Spain would have taken both those accolades and best young player in Pedri too.
What a delight to watch.
I hope we all enjoy the final and good luck if you support either side, but the tournament has thrown up stuff to think about.
The Euros as a Covid Super-Spreader
We know what happened with the 'well behaved' tartan army at Leicester Square.
Anecdotally we have all heard tales like the bus from Bonnyrigg where all but 2 of the foot-soldiers came back with Covid.
We do know it makes no scientific sense for over 60,000 unmasked at Wembley with the pressurised entry and egress points and street and pub parties.
It's not just football – we also know that Wimbledon is being equally favoured.
(Amazingly there was pressure by the FA to have a full crowd of 90,000 for Sunday, but some kind of sense finally prevailed.
Whatever happens on Sunday and whoever wins there will be a real and significant football-induced spike.
Inconsistent Penalty Box Laws Make It Impossible for Referees
Following England's very, very, very soft award after a Danish player's bum lightly bumped Raheem Sterling's bum in the box am I the only one who doesn't get it.
Why does the lightest tap like that result in an award when all-in 'Jackie Pallo style' wrestling takes place at every corner, free kick and cross and is ignored.
It is tedious, spoils our game and the contrast between the different interpretations of basic laws is quite stunning.
Likewise playacting should be hammered.
Lazio's, Ciro Immobile was near death's door, Lazarus style, when Nicololo Barella scored the winner for his side against Belgium and a miracle occurred.
Perfect Crowd Control is Not Easy.
The laser pen attempt to distract Kasper Schmeichel the other night was just plain evil.
I hope they find the culprit but have no idea how to stop it.
I had a laser pen for highlighting presentations back in the day and it was just that, a pen.
It looked innocuous and was easily concealable.
The booing of national anthems is also wrong.
But maybe it's the playing of national anthems that is wronger.
Context is everything.
Nothing was said after the Tartan Army gave their esoteric views on the song that includes "Send Wade with speed to rush, rebellious Scots to crush' just a few weeks ago.
And when we watch big matches at home like say Aberdeen vs Hearts we don't have to sit through pre match 'Northern Lights' and 'The Hearts Song' with players singing out of tune.
However I like the common song for the Champion's League.
I like the way it is packaged too.
So maybe it's time to have a Fifa and Uefa theme pre-match.
Something as inspirational as Tony Bitton's updated version of Handel's Zadoc the Priest.
I'd settle for that every time.
So here is a suggestion for the song we could use.
Taking a leaf from Billy Connolly we should find out if Arthur Wood's "A Maypole Dance" better known as the "Theme tune for the Archers' is available.
Even the players would know or could make up the words.
An Extra Bank Holiday?
If England win, Boris, the populist, has said we'll get an extra bank holiday possible next Monday.
After a year of revenue issues what most businesses need is losing staff for a day, losing output, or paying overtime.
But a day off would be nice.

4. The Premier-Debt League
After the domination of the various European competitions in season 2020 -21 The Euros have further  demonstrated just how many top players ply their trade here in the UK and mostly in the Premier League.
And no, Premier-Debt is not a new sponsor but a reality that if the Newcastle accounts, which are last to be filed, show a loss of £34M or more then the accumulated debt of the English Premier League in season 2019 – 2020 is over £1Billion.
I found these figures on the 'Inside World Football' site and thanks to David Owen there.
Profitable Clubs (Million £s)
1.  Chelsea           35.7
2.  Sheffield Utd   19
3.Norwich            2.1
4. Burnley            0.004
Clubs Burning Pound Notes in Millions
5. Man Utd           20.8
6 Watford            35.6
7. Wolves             40.
8. Liverpool          46.
9. Arsenal             54.
10. Crystal P         58.
11. B'mouth         60.1
12. West Ham      65.3
13. Brighton        67.2
14. Leicester        67.3
15. Spurs             67.7
16. Saints             76.1
17. Villa                99.5
18. Man City        125.1
19. Everton          139.9
Unknown so far.
20. Newcastle ?
Running total     £966.1 Million loss
Does Any of That Add Up?
I've run businesses and sooner or later there is only one rule.
'Cash is king'.
Every club is an individual set of accounts and has different costs and projected revenues but £50.8M losses as an average is not sustainable anywhere.
At the end of the day to use an old football cliché, clubs are businesses.
Money Matters to all businesses, sooner or later
Money Matters (a lot) to Uefa Too
The ruthless Uefa money machine has already informed all teams that Euros prize monies have been reduced by 11%.
Covid has hit the numbers of their premier tournament hard.
And politics in football are dirty.
Infighting is endemic in these circles.
This week we all heard calls from Fifa's 'Chief of Global Football Development', aka Arsene Wenger, to hold a modified World Cup every two years.
That would burst Uefa head, Sandy Ceferin's wee four yearly cash cow.
But as wee Robert Zimmerman said in the 60s "The times they are a changing".

5. La Furia Roja Tuvimos Mala Suerte
This one for Blue Toon fan, Maggie from near Peterhead now resident, supporting Spain and running a café bar near Malaga.
Maggie wrote saying she liked our bilingual snippets last week and talking Spain up.
'I'm just glad we're not in their world cup group Mags but Denmark, Austria and our bogey team Israel will be tough enough'.
In the meantime:
'Manten las cervesas frias hasta la proxima, quinie'.


6. 'Karate Kid' Style Training Sharpens Up Heather
Our SFSA board member, the intrepid Heather Dewar has reported on enough football matches over the last few years that she's become an expert in diving. So Auntie Beeb has now wheeched her over to Japan to comment expertly on Olympic diving.
As I said she's had plenty practice.
Every cloud has a silver lining.
7. 'Well Done Motherwell Fans
The club made the offer to transfer last year's season book money into a fund for unemployed and low-income fans.
£60K raised for this wonderful cause.
More power to the fans and clubs like Motherwell who keep them close.
8. 'Diddy Leagues Lead the Way"
The new 'Strathclyde Demolition Cup' is an 18-team tournament for non-licenced West of Scotland clubs that are not junior clubs to grab a spot in the next year's Scottish Cup.
The big story is they have just partnered 'Time to Tackle' the well-respected social enterprise tackling poor mental health, loneliness, and stigma.
Timetotackle.co.uk – Look them up on the interweb and do something positive to help them if you can.
"It has always been our belief that football can be a real vehicle for change. We hope this is another step for us to continue to impact lives in a positive way."

Sums it up beautifully.
More power to that point of view.
Thanks guys from us all.
There are Big Thinkers in Football.
We just have to get them working together for the common good.
As always feel free to contact me about anything in Scottish Football.
Andrew@scottishfsa.org
The SFSA do not claim to own any of the included images above and will be removed on request of the owner
---
Posted in: Andy's Sting in the Tale, Latest News