Andy's Sting In The Tale (11/02/22) "Scottish Football Needs External Wisdom"
Date: 11th February 2022
(Photo: @HomesOfFootball)
Fighting in Fife
Should our Role Models be 'Fit and Proper'
'A Danger to Women's Health'
Hamilton Epidemical at Gayfield
Robbie Horn Calls it Right
Exploding the Magic Money Myth
Just What Goes on 'In the Bathroom in Secret'
Maxie, Time to Remove the Gags
1. Fighting Not Dancing in the Streets of Raith
The last big battle of Raith may or may not have been in the year 596 when some Angles landed on the Fife coast and defeated an alliance of Scots, Britons and Picts under King Aedan of Dal Riata.
Historians dispute the detail on that one, but the 2022 Battle of Raith is well documented and will be a landmark.
Not just football – it will have deep impacts in, on and through Scottish society.
All because of a feisty, Tartan Noir, genius recognising that it was the time to fight back because Scottish football and Scottish society needed to wake up.
Never again will a club be able to stand up and attempt to justify the wrong thing by saying 'This was a football related decision'.
And the ramifications will be felt in our courtrooms too because what we had and still have just wasn't and isn't good enough.
Raith held a press conference yesterday and I think just wanted to talk about their home cup tie on Sunday against Celtic.
Some chance!
Here is some of what was said.
John McGlynn, the same he who had fronted the cameras the day after the club's ridiculous statement.
The one confirming there would be no change, no U turn and telling us why it was 'a good football decision'.
John the only voice in town.
But we saw a different John, just about hanging on to his role after nearly 9 years at the club.
What a difference 10 days makes.
A John who told the press, it, (signing David Goodwillie), had been a collective decision and it was noticeable John used the word we in every sentence like he'd been briefed to.
(Joint responsibility and we all live or die together stuff.)
Apart from one heartfelt grouping of insightful thoughts when he said.
'I am not a bad person. As a husband, a father I understand. I get it'.
Touching and moving stuff before reverting to the 'we speak' – i.e.  'all we can do is say we made a mistake'.
In the meantime, there is still a civil war at the community club that used to be Raith Rovers.
Two directors resigned on the night against the mandated 'collective decision' and are still outside the tent.
Sponsors have since walked away.
The ladies team have departed.
And those who made the 'collective decision' just seem to want peace to break out and to stay on as if nothing had happened.
But, and it's a big but, those who left or were expelled want them out and the community are caught in a situation where they have to make decisions.
From afar it's messy, in Kirkcaldy it's worse.
Here are two quotes from emails sent to me from young fans, 20 somethings, both Raith season book holders, one female, one male.
They and others like them are the future of the club, Scottish football, and Scotland.
'I feel like the board and management need to depart. They have caused outcry amongst fans and ruined a community club. The only way I think they can redeem themselves and allow the club to return to the family club it was is for them to leave'.
'It upsets me as I feel the club have been doing so well recently. The management has been great, and the board has helped John McGlynn. However, I definitely think the board need to leave. The fans aren't happy with them in charge. I understand if John wants to stay to build bridges he has burned but the board have been cowards in not saying anything and need to go before I will return'.
And I'll end on a wee suggestion from another SFSA member and Raith fan.
'After reading your Sting in the Tale last week I then heard that DG only went bankrupt so he wouldn't have to pay his victim the compensation.
If that is true, why do the club not give her what she was awarded and take it out of his severance'.

I wish it was so simple but can see the good in the suggestion.
2. The 'Further Consideration' Road to Nowhere?
This week Val McDermid suggested that because footballers are role models that they should have to pass a 'fit and proper' role model test implemented by a body run from outside the game i.e., not by the clubs, for the clubs, with all the normal inbuilt self-interest parameters.
She didn't specify what the test would be – just that it was a good idea in principle and that it had to be independent.
'People look up to footballers. We have a responsibility to make sure that all our wee boys and girls can look up to their idols'.
Ergo, how can a youngster look up to a player found guilty of certain crimes even when contrition has been part of the process.
Or specifically, how can the under 12 girls team sit in the stand and watch and cheer the senior side if it includes perpetrators of certain specified crimes including rape?
But like all changes for the good, Val's idea is already being hampered by people who  say 'yes, I hear you' rather than 'YES what a good thing to do, how can I help'.
Nicola, in the chamber admitted the smallest of conflicts in that Val is a pal and said 'vetting footballers has merit' (A small yes, I think, from our FM).
Her justice minister, Keith Brown, had already spoken out this week about how our justice system written by men for men is not fit for purpose.
I'd agree and we all know one individual and one rape case that it let down badly.
Neil McKerrel a lecturer in law at Glasgow Caley University said on Radio Scotland that he thought such an idea as an external 'fit and proper test' would be unworkable because every football club was an individual business.
'You could get into cases of restraint of trade if you say you can't employ certain people'.
Quite a negative approach rather than a 'how might we achieve it?' mindset, maybe he was asked the wrong question or was just in a bad mood.
But as we said and agreed last week – 'the law is a ass'.
It was true when Mr Bumble said it 150 years ago and still is.
If Holyrood want something like this to happen then it can and will and would be very good 'for football reasons' and I am intentionally quoting John McGlynn there.
Henry McLeish, East Fife fan and ex left-back, ex First Minister and also one of my board at the SFSA, welcomed the idea of footballers' behaviour and suitability being discussed on the back of the David Goodwillie discussions, and particularly supported outside assistance as part of football into the future.
3. 'The FA Decrees – Football is Quite Unsuitable for Females and is Not to Be Encouraged'.
That was a genuine summary and mandate by the English FA on 5th December 1921 although its findings were copied and adopted sporadically and patchily in Scotland.
The decision was taken by 60 upper-class male members who banned women's football justifying it on medical grounds, 'because being hit by a football could damage childbearing abilities'.
That type of thinking led to many women's teams folding and in my lifetime footballing girls like our prodigious Rose Reilly have had to have her hair cut like a boy to play at all and then move abroad.
A terrible history that needs telling
Fifa have actually done something positive for a nice change and provided the funding for a research scholarship to chart the history of the women's game in Scotland from 1880 through to 1939.
Dr Fiona Skillen, a sports historian at Glasgow Caley said, 'There have been no detailed studies of the early history of women's football in Scotland. Insights from the past can help us understand and shape the women's game'.
Richard McBrearty of the wonderful Scottish Football Museum at Hampden currently hosting an exhibition of Rutherglen Ladies FC based on research by Dr Skillen and football historian Steve Bolton said, 'This comes at a great time as we celebrate the 50th anniversary of the first Scotland Women's National team later this year'.

I'll keep you posted.
4. Colin, Chris, Jack, and Jamie Draw by the North Sea
On Wednesday night Dick Campbell's high-flying Arbroath hosted the Accies in a 2-2 draw to stay five points clear in the very competitive SPFL Championship.
The Red Lichties team lines show Colin Hamilton as left wing back, Chris Hamilton left central midfield and Jack Hamilton left sided striker.
The club also called Hamilton pitched up fielding Jamie Hamilton at right wing back in direct opposition to his three namesakes in what was obviously a planned Accies attempt for Hamilton to fight Hamiltons with Hamilton.
One on-line fan who watched on Arbroath FC TV said the match should have been rechristened the 'Hamilton Epidemical'.
The commentator when interviewed later on BBC said dealing with 5 Hamiltons was no problem when compared to his commentary a few years ago when two Stornoway rivals, Macleod Athletic and MacLeod Thistle met in the MacLeod Shield Final and 17 of the starting players were MacLeods.
(No he didn't say any of that, – I made that all up, and apologies to my Lewis readers especially those in the nice white house with sea views).
5, Wisdom From the B Team
When you talk to retired pros like Jimmy Bone one overwhelming and constant own goal is the lack of a genuine reserve league in Scottish Football.
It was a structure where youngsters could get blooded beside pros coming back from injury and fighting to be in the top team.
And the reserve leagues meant there was less carnage like today when cohorts of aspirational kids get their hopes dashed when they hit the arbitrary age limits.
But that discussion is for another day.
It seems that Hearts having seen how Rangers and Celtic B teams bribed their way into the Lowland league on a 'one year non-promotable basis' are also considering running a B team next year.
Bonnyrigg Rose are currently 13 points ahead of both Rangers and Celtic B teams who will likely finish 2nd and 3rd come May.
Rose's manager Robbie Horn was asked about the new plan from Hearts, his boyhood team who in the absence of a proper reserve league want to emulate the Glasgow giants and move straight into the Lowland League.
Leapfrogging hundreds of other aspirant clubs and communities.
In the Edinburgh Evening paper Rose's Robbie was quoted by journalist Ian Maclean as saying
'It's still not clear what the plan is for Rangers and Celtic B next season.
The current arrangement was just for one season.
We'll have to wait and see about that.
I'm a Hearts fan, but my feelings are exactly the same for any club.
Teams wanting to join the pyramid system should start at the bottom like everybody else.
That is the way it should be and was my concern when Rangers and Celtic came in and other teams who were part of the pyramid system were pushed down.
Clubs like Hearts B might be a good addition to the Lowland League but it's not the right way to do it'.
Well said Robbie, I could have written that.
Our recent research confirms that 90% of fans think the pyramid system is a power for good in Scottish football.
Only 14% of us favour the current high-faluted and quite ridiculous format where relegation is not automatic from SPFL2.
It is seen as being unfair.
And fans want all clubs to be treated the same way without fear or favour every time.
Those running the Lowland League made the wrong decision last year, for the wrong reasons and I hope they respect their part in the pyramid fully in the future.
But I'm not holding my breath and they won't.
6. Deloittes and Stuff
The Ron Gordon-driven Deloittes 'review of the game' and 'how to increase revenues at the top' is late but due soon.
Some people already seem to know what it says, and some Premier Leaguers seem to be of a mind that the report will say that we're getting the market rate for what we have on offer and that the fact we are being left behind by the big leagues is just where we are.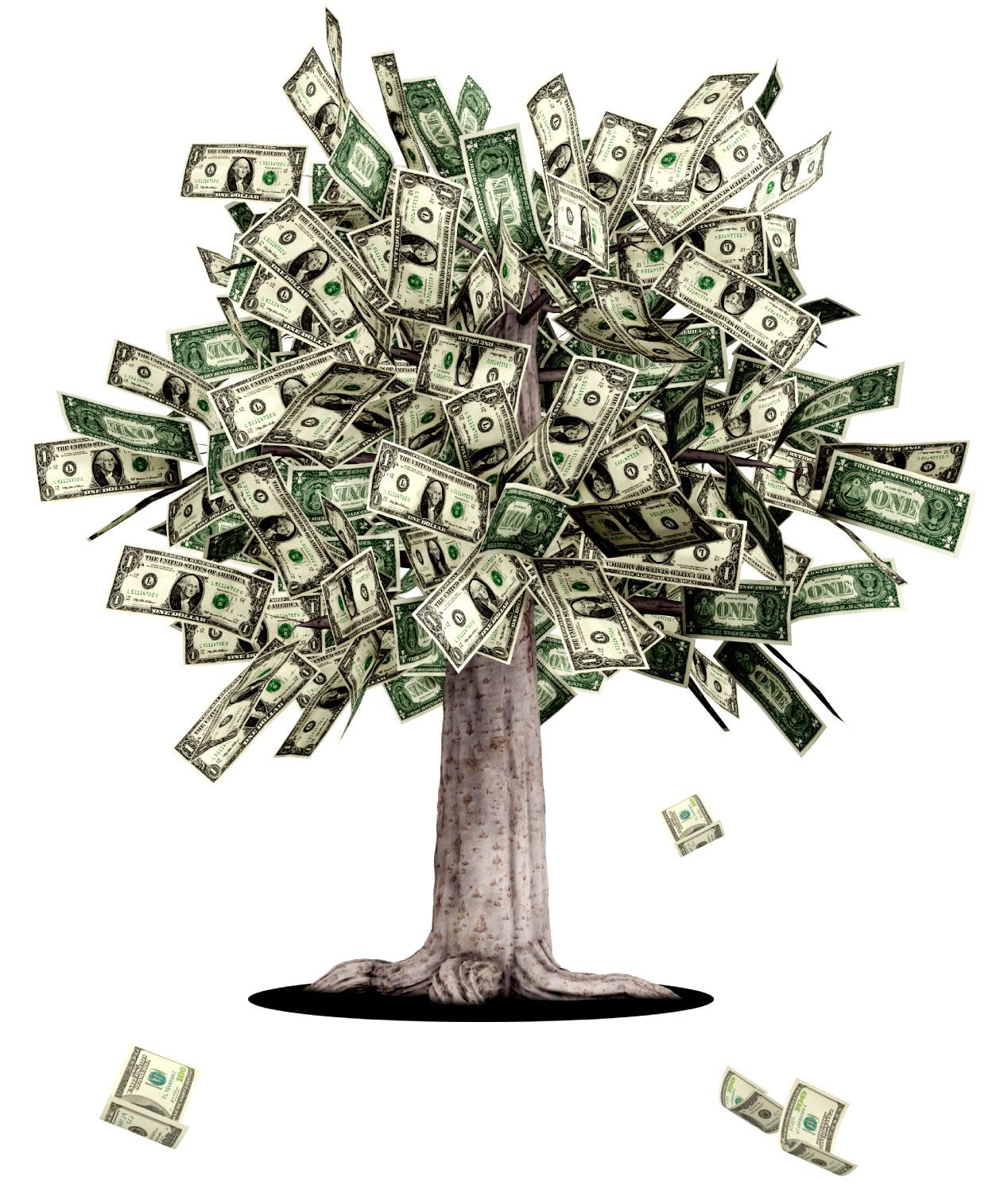 There is no magic money tree.
I think I knew most of that already but in the last few weeks little things that make our game hard to sell have continued to surface and they need to be addressed.
Everyone in the business knows about Rangers open spats with both the BBC and cinch.
That doesn't help our collective commercial product.
Worse than that it poisons it.
Ask yourself what our USP, as a series of leagues can be to a sponsor?
A 'Braveheart League' where teams play like their lives depend on it?
Or just another wee country selling to a diminishing domestic audience who see 'better' football from their Sky subscriptions?
And all the while losing an increasing number of our youngsters to Barca and Man C and therefore just managing an endemic decline?
Our game has issues that have to be addressed if we want to sell it for top dollar.
Our very recent research shows 87% of you currently think there is too much bigotry in our game and at the same time only 22% think our game does enough to combat racism.
The Raith Rovers 'Football type Decisions' don't help either.
Fans accept sponsorships, but they have to be wholesome.
Right now only 32% think gambling sponsorship is acceptable in 2022 Scotland and that number is falling year on year because gambling addiction is blighting the lives of some of our people and people are waking up to the damage.
There really is no excuse for clubs to take the gambling pound, apart from money.
7. The Big Step at a Ground Near You


As I write 'The Big Step' an organisation set up by James Grimes, a former gambling addict wants to see gambling's involvement with football ended across the UK and are marching 60 miles between Easter Road and Hampden with many clubs in between.
On the march, Kelly Field puts it way better than ever I can.
'My online gambling addiction was fuelled by a relentless barrage of advertising.
At my worst I wasn't eating or drinking properly. I felt suicidal at times and was even gambling in the bathroom in secret.
Advertising gambling in football makes people think gambling is normal and safe when the reality is very different.
Gambling kills, and football must stop promoting it.
People have taken their own lives when they couldn't see a way out'.

And a closing thought from the founder James, 'Clubs must put the health of fans first and end all gambling ads in football'.
UK Club's commercial cynicism is hurting some of us, their fans, and we all deserve better.
8. Should Referees Be Allowed to Speak After Matches?

It's been in the press all week.
Well, only 4% of fans think they shouldn't be able to speak and just 5% are unsure.
The rest of us (91%) want more transparency about decisions were made and about how and why stuff behind the scenes happens.
Most Refs want that too, I have been told.
But they need protection from the bullying that can come from clubs and fans.
I've also been told clubs are the worst.
And, as a final thought – our research also shows only 10% of fans agree with our current situation where refs avoid telling us who they supported as a youngster.
It happens in other countries but seemingly wouldn't work in Scotland.
More fan insights next week.
If you enjoy Sting tell your pals.
It is out usually around 8pm on Fridays on our interweb site and it will always be free just like membership of the SFSA.
If you don't like Sting then complain to anyone you see walking with their pet rottweiler.
Andrew@scottishfsa.org

Comments and input always welcome
The SFSA do not claim to own any of the included images which will be removed on request of the owner.
---
Posted in: Andy's Sting in the Tale, Latest News