Andy's Sting In The Tale (11/03/22) "Just Imagine the FIFA Wiki Page…"
Date: 11th March 2022
(Photo: @HomesOfFootball)
...Russia 3 Cluny Brownies and Cubs Select 0
Courting Compromise, Concession, Confusion and Ultimately Backtracking
China Has Previous
FIFA Needs Another Reset
Mexican Wave of Violence
More Kids Joining Up
Our Self-Interest Pyramid Scam
Shortage of Secretaries in Inverness
First of all, congratulations to Rangers.
A good outcome from a tough game.
You are doing Scotland proud.
Good luck in Belgrade next week from us all.
That 3-0 result is a wee glimmer of hope in another disturbing week but at least it is sunny here in my last few days in Dubai.
If you read their 'Gulf News' Newspaper like I did today, you wouldn't know anything was happening in Kyiv.
Not a mention of any carnage.

But if you look at today's international Financial Times the first 8 pages have nothing else.
That gives you an insight about how our world works.
And how it impacts on football.
Follow the money every time.
Dubai wants to sell properties to Russians and to everyone else too.
That's the way it all goes round even when innocent people are dying.
So no apologies for my three 'week-framers' remaining the same.
'If you are neutral in situations of injustice you have chosen the side of the oppressor'.

'Power tends to corrupt, and absolute power corrupts absolutely'.
'When my information changes, I alter my conclusions. What do you do sir?

1. "The Law is a Ass", But We Can Fight Back if We Unite
Dicken's Mr McCawber called it so right.
On March 9th the Russians sent a crack team into the International Court of Arbitration for Sport.
Experts on a legal mission.
The (CAS) is in Lausanne, Switzerland, a country that has cleverly, some would say coldly, profited from 'neutrality' over the years.
To us, the expulsion of Russia from sport seems like a black and white, and indeed righteous case but maybe it isn't.
Nothing is ever that clear or simple in sporting and geo-political politics.
Bear with me.
Russia, and to be fair, others too, have long used success in sport as an international badge of honour to demonstrate to the world how special they think they are.
Non-participation in both the World Cup and the Europa League does not fit their current internal political monologue nor their external positioning.
Many Russians, like their young gymnast Ivan Kuliak, are proudly wearing their Z symbol to support their troops 'special operation'. The words war and invasion are banned from the state-controlled media.
But nagumbi has to be explained eventually especially when it hits the fans and body bags, or ashes will find their way home too.
Time has already just about run out for Spartak Moscow who were due to play RB Leipzig earlier this week and again next Thursday and didn't because of the Fifa ban.
I haven't seen the actual papers Russia lodged at CAS and have no insight  into the detail, but I do have a sneaky, uneasy feeling that they will get a result.
The Russian approach is clever and precedent-based on the 'rights of individual sports players'.
Russia has demanded that all its teams and clubs are reinstated but the clever twist is they have also requested the current suspensions to be put on hold 'while a judgement is being reached'.
Sneaky but street wise.
A wee back-door trick that cranks up the pressure on CAS and we all already know Fifa's Infantino wants Russia to be reinstated.
He has, after all, his wee Putin Friendship medal to keep shiny and doesn't want to have to hand it back just to keep his job.
I noted the strange list of countries on each of the two Russian appeals.
– The Fifa appeal specifically listed the Polish, Swedish, Czech (the other 3 sides in their 4-way mini tourney), but also Montenegro and the Malta FA.
– The Uefa paper named, the Hellenic Football Federation, Belarus, Denmark, Luxembourg, Austria, Malta, Portugal, England, Spain, Ireland, and France.
After the filing, CAS responded formally saying "We anticipate being able to share further information on the proceedings through a media release in a few days' time, once a decision has been issued with respect to the requests for a stay".
International sporting boycotts drive home a very hard message.
Russia has used football to help themselves integrate into the west and the world post communism.
Some insighters would even say that Abramovich's purchase of Chelsea was the start of a process that led to a Russian World Cup.
Along the way they have also garnered some friends on very high and probably enriched them as part of the process.
Certainly there have been political donations too.
That is the way it works for now.
Governments are Slow
Time will tell if our UK government's clumsy attempts are successful.
This week Chelsea have finally been put into financial purdah.
No new sales, no hotel bookings, and a possible nuclear winter.
As I said time will tell and cynical Andy thinks some oligarchs were given 2 weeks grace by UK friends in high places to minimise the pain and allow for significant realignments.
Is Football Fit to Judge?
Governments are too busy with their own knitting and not good at dealing with rogue nations so what chance has sport got?
Our conservative party is deeply compromised too.
It all comes down, I guess, to the 'self-interest' versus 'common-good' model that encapsulates how both international politics and also football is run.
But that has to change.
If it doesn't we'll just 'Groundhog-Day what is happening right now.
A starting point for football would be –  just how do we define what constitutes 'countries as acceptable' to host or to compete in international tournaments and how can we agree constitutional yellow and red cards for a diverse and sometimes antagonistic world community and their actions.
A community sometimes united loosely through sport?
It is not simple or easy until it is simple and easy.
What does that mean Andy, I hear you think?
Well, ask yourself, this.
Is what Russia have done, by invading Ukraine this February, any different to their land grabbing encroachment into the Crimea  in 2014 BEFORE they hosted the successful World Cup in 2018?
Or following a question from Ken Mc in Dundee that I can't answer.
"Andy – is the Russian aggression in Ukraine any different to what Israel has been doing in Palestine?
Israel are still involved in land grabbing every day and have played in Scotland many times with minimal protest".
So here are two suggestions for us all as good world citizens and football fans.
And both are naïve, tongue in cheek and flippant yet bang on the solution needed.
The first is about how to control sport in politics and also the politics in sport.
Countries Need to Draw Up the Rules for International entry and for hosting.
Something like –
Fifa 'Fit for Play'* and Fit for Hosting* Criteria
By the world for the world.
No vetoes available for big countries or those who think they are more important than the others.
Just democracy.
And put the Skandis in charge.
So hold the first meeting in Oslo, Stockholm, Reykjavik, or Helsinki.
Enshrine simple and clear rules that would preclude countries who invade their neighbours to try to steal their land and those too who seek to destroy internal ethnic communities.
No fuss.
Just a 'Not Welcome or Acceptable Here' rule book.
And disqualifications should be long term and generational to make the point.
International sport should be a privilege not a right.
Secondly how do we cope with the likely Russian re-instatement or in fact any future re-instatement of other rogue nations if our countries collectively fail to grasp this nettle.
My suggestion is Connolly-esque because sometimes comedians just see through all the crap and call stuff right.
One Ukrainian, Volodymyr Zelenskyy, also comes to mind.
Ridicule and Laugh at The Rogues Nations, for Good Causes
Destroy the prize they seek to capture by devaluing it and also making them look stupid in front of their home audiences.
Meet them on the field of play.
But.
Not with our finest athletes.
They should play a 'Cluny Brownies and Cubs Select'.
It's where my kids played, many years ago and they were terrible at football and got beat by all the other Edinburgh packs.
But they helped in the community big time.
If we get drawn against the Russians and they are still in Ukraine, but somehow have been reinstated by legal shenanigans or technicalities into world football then here is a gambit.

What would happen if Scotland and other nations fielded the equivalent of Morningside's finest Brownie and Cub pack or other equally important organisations?
Whoever is chosen could turn up and sing campfire songs or whatever.
Or ask for money for an environmental charity.
Imagine that beaming around the world.
I'm smiling out loud writing this.
Russia or other pariahs seeking 'sportswashing' goals would progress 3-0 to their next farce which might be, for instance, Poland and kids from the Blind School in Krakow looking for cash for a new wing, or Sweden and a team of Samis from Sapni protesting about global warming issues and collecting for a cooler calf sanctuary for Nordic reindeer.
That would take the wind out of rogue nations.
Sportswashing would become unfulfilling and our treatment would show them what the rest of us collectively think.
Just thinking guys.
World football and sport has been hijacked.
It needs a reset.
That won't come from Fifa or Uefa or the 'Seb Coes' of this world and their fiefdoms either.
Maybe a Jewish, Ukrainian Comedian who nobody thought was up to it might be the way forward.
He can certainly be the inspiration we need.
2. No Premier League Action Last Week on Chinese TV
Last week China blocked the English Premier League.

iQIYI seemingly own the rights and 'agreed' with the Chinese government that matches would be off air because of the widespread, but spontaneous, informal support for Ukraine with blue and yellow at grounds not just in England but all over Europe.
Just flags.
Flags that might raise questions by, and among watchers kept in the dark.
This is the same Chinese nation who hosted the summer Olympics for the world in 2008 and has just held the 2022 winter games.
The same Chinese nation where on 15 April 1989 students and workers protested in Tiananmen Square till a bloody end on the 4th June.
An event long since expunged from the records in China and more recently, forcibly from Hong Kong Universities.
If Scotland draw China in a Fifa tournament – would they pass the new Fifa 'Fit for Play' criteria we talked about above.
No.
But I'm compromised.
I'm typing this on a MacBook made in China and looking up stuff on an iPhone also made in China.
My sunglasses are Chinese and so are my shoes.
All are supposedly American brands, who I'm meant to like!
Geo bloody politics!
China has a role to play in solving the Ukraine problem, but they are hopelessly compromised whichever way they turn.
Sorry if I've confused you, and welcome to Andy's  Confused Club.
3. Come Back Sir Stanley Rous
Another reset is needed.
I didn't know but the 4 oldest Football Associations in the world are, English FA 1863, Scottish FA 1873, Welsh FA 1876, and Irish FA 1880.
24 years later in 1904 the Federation Internationale de Football Association youngster, (Fifa) was founded by the associations from Belgium, Denmark, France, Germany, The Netherlands, Spain, Sweden, and Switzerland.
Outlanders needing power over the fast-growing game.
Our 4 joined them for a while until a fight in the 1920s when we all left.
Fifa bumbled along and after the 2nd World War were impoverished.
But Fifa head Jules Rimet and Stanley Rous, ex English ref and Head of the FA saw a future and came to the rescue with Scottish money.
The gate from the 1947 Europe v Britain match at Hampden watched by 135,000 people gave £35,000 to Fifa's coffers.
A huge flood of Jocko notes.
Britain even played in the blue of Scotland that day and three Scots took the field, Derby County's Billy Steel, Liverpool's Billy Liddell and Arsenal's Archie Macaulay.
Fifa ran world football.
Uefa didn't appear until 1954 as a love child of the Belgian, French, and Italian associations looking for more power.
4. WTF in Mexico?
My son lives in Monterrey Mexico, and I've been over many times.
A country that has hosted 2 world cups and will host-share the 2026 World cup with USA and Canada.
Last week there was carnage at the Queretaro v Atlas match.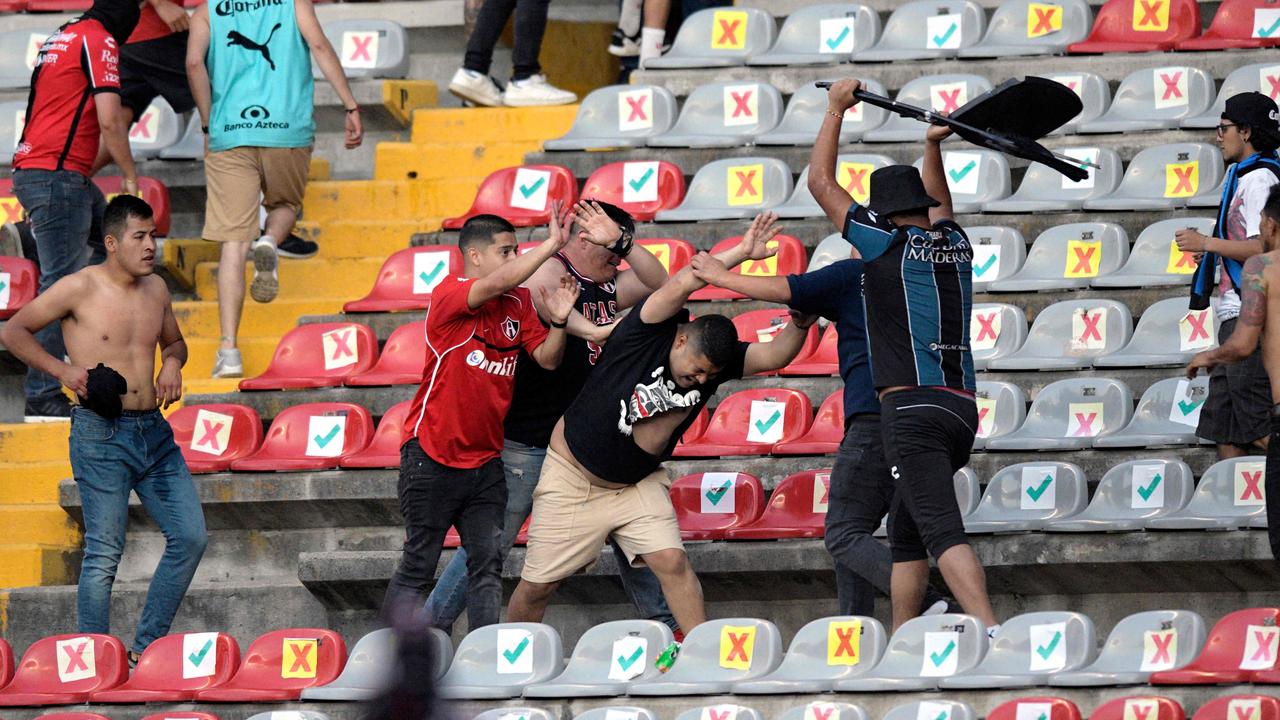 Unlucky supporters were dragged, stripped, whipped, and beaten.
There were deaths and injuries.
Sheer madness and the league card was called off.
If that is what football has become, then it should be stopped.
Who needs crap like that?
5. A Thomsons Solicitors Advert
Frank McGuire was a good pal of mine.
He worked for Thomsons Solicitors and fought for people affected by Clydeside asbestosis and worse.
He was often given no chance of winning but believed in what he was doing and delivered for his clients.

Thomsons now represent kids abused by football coaches in the 70s and maybe before and maybe after too.
More power to them.
Football knew a long time ago and did nothing.
That was wrong.
Frank died way too young but would be supportive of what is now happening.
it is the right thing to do.
This week it seems more have joined the current claim.
6. Congratulations Bonnyrigg – BUT
Champions of the Lowland League, already.
Also, vocal 'callers-out' of the current Glasgow B Team, Blue and Green, rapid-elevation nonsense.
It was a one year deal where Celtic and Rangers paid to go straight in to the Lowland League several divisions ahead of other aspiring teams.
Jumping the bona fide queue because they gave £2k to each team.
And Instead of the SPFL having to run a real, proper reserve league that old pros think would be better for everyone.
Every club should start at the bottom of the pyramid and money should not buy elevation.
Rant over.
And now Bonnyrigg are waiting to play one of the four Bs from North of Tay, (Brora, Broch, Brechin, Buckie) for a chance to move up.
After that another two leg game against Cowdenbeath, or possibly Albion Rovers or even Elgin!
A piece of sixth floor nonsense.
Rod, Ian, Neil and individual chairmen – fans want a real pyramid not the self-protected camel in place right now.
The bottom team should be relegated.
The second bottom team should be in the play offs.
Your leagues are way too small, and your clubs are in constant churn.
That favours no business.
That helps nobody.
The clubs who have come into the leagues since the pyramid compromise have brought energy and been a great addition.
But there has to be a fairer way back for East Stirling, Brechin, and Berwick and what we have is not good enough.
Football should be properly integrated all the way down.
And here is a commercial suggestion for this year.
Put these play offs on TV.
The lower leagues are vibrant.
7. Good Guys Wanted
Inverness and District Football Association has 29 teams, 1000-ish registered players, and a season due to start on Monday April 11th when there is just about enough light if the match kicks off at 6.30 and half time is a quick turnaround.
But Donnie Stuart of Maryburgh FC needs help to organise it or it may not happen.

He needs a League Secretary, Minute Secretary, Registration secretary and a Treasurer.
Help him if you can.
That's it for this week.
If you enjoy 'Sting' tell your pals.
Have a nice weekend.
Andy
Andrew@scottishfsa.org
Comments and input always welcome
The SFSA do not claim to own any of the included images which will be removed on request of the owner.
---
Posted in: Andy's Sting in the Tale, Latest News