Andy's Sting In The Tale (13/11/20) "Stevie's £10 Million Bale Out"
Date: 13th November 2020
Thanks Mr Clarke
(Just 217 days till Wembalee)
It's taken 22 years with a few false dawns but Steve Clarke, his support team and players have delivered for the nation.
After the game was finally provided "free to watch on-line" we could all see that Scotland, although still a work in progress, are moving the right way under our unassuming leader.
Our gaffer is simply a fan who just gets on with the job in hand to the best of his ability.
He's well respected by all who come into contact.
We saw his magic at Killie where he turned a relegation contender into a top ender one step at a time.
Killie became difficult to beat and the manager quietly and with no fuss got the best out of the players available.
He is working on Scotland the same way.
If the hurt from generations of failure and underachievement had created a low key run up to yesterday's match then today it's no longer low key and we've all gone mad.
Let's all enjoy it and in a time of pandemic misery and uncertainty who can blame us?
There is plenty of time for sense to prevail because the football is coming thick and fast.
Less than 3 days for the next on Sunday.
A big, big match with Slovakia in the City Arena, Trnava with a 2 pm kick off on Sky.
Then on to Israel on Wednesday.

If we win one more game out of the two I've been told we will already have qualified for the equivalent play-offs for the Qatar World Cup.
I'll need to check that out if it happens but we face two tough games in just 4 days to get there.
Slovakia are no slouches having seen off Northern Ireland 2-1 after extra time last night in front of 1000 baying fans at Windsor Park after having already beaten Republic of Ireland on penalties at home in the semi final.
Then it's onwards for the Scotland Maxie Magic Bus to Israel for a 19.45 kick off on Wednesday.
Both games are on Sky.
In a time of pandemic with the enforced restrictions impacting on normal behaviours these games should all be on council telly to stop fans meeting up in homes lucky enough to have Sky.
I say that because it is a fact that some fans without personal access will break Nicola's protocols.
Not good for anyone but then again maybe not in the same league as Aberdeen witnessed last night but the fact is fans will want to see the games and pubs in most part of the country are not an option.
This is the kind of thing the ultra secretive JRG should be all over and my advice to them and the government would simply be to facilitate and show the games free.
The Premier League have scrapped Pay per View for now and some matches will even be on Aunty Beeb.
Lets Now Celebrate Stevie's Special Scottish Hat Trick
Stevie's First Strike – Our Team Spirit  
More like a club than an international team
His Second Strike – The nation has a smile on its face.
Apart from Ryan, but we can all see how much it means to our boys and his smile when he scored was special.
His Third Strike – Maxie's Millions
Sounds like a Mexican emperor but in reality is an un-budgeted unexpected and significant windfall of at least £10Million that can do so much for our game.
No wonder Ian is grinning like a cheshire cat.
This guaranteed income hike will more than cover the pandemic-induced shortfall and maybe also help shore up the 18 job losses leaked to the Herald last week.
My advice would be to go further and turn some of this windfall into a huge positive.
Maxie's Bus Pass – The Proposal

Football at all levels in the pyramid is affected by the logistics of getting players to away games in a time of no car sharing.
I was told some weeks back by a chairman of the sudden need to hire 62 seater buses at a minimum cost of £500 – £600 for an afternoon.
Ouch, ouch, ouch all over the country.
In the optimistic expectation of a vaccine helping out next year there is a screaming short-term need to help football at all levels and some windfall to fund that would make a huge difference.
Ian, why not consider paying for, or heavily subsidising, buses for teams at all senior levels of Scottish football, girls and boys.
Now that would make an impact.
There will be other good and practical ideas too.
If any of you in have ideas or suggestions for Maxie's Millions please let me know.
The Shabby Side of Politics
A few weeks ago we learnt how our 6 Scottish based conservative MPs had voted not to support football upstart Marcus Rashford's parliamentary motion to feed hungry, disadvantaged kids in England during holiday terms.
Marcus had himself been hungry as a kid and felt that this was unacceptable then and now.
We agreed and were disturbed to find out that our Scottish conservative leader and assistant referee had bravely abstained like Sir Robin from Monty Python and the Holy Grail, who is alleged to be his hero.
For Douglas the abstention was reported to be a matter of principal, just maybe not quite enough principal to vote against Boris.
As for his 5 a side team of Superstars Andrew Bowie, David Duguid, Alister Jack, John Lamont and previous leader David Mundell, goodness knows why they don't think hungry children should be helped by their government.
It's all on the record but totally irrelevant now just like Northern Ireland's goal last night.
Following pressure from all sides including this blog, there has been a monumental U turn and the kids will be fed despite the best early efforts of Dougie's team.
Following my wee focus on this over a few weeks we also had a request from a member about Mr Ross using his assistant referee outfit to make himself more windswept and interesting, to borrow a Connollyism.
Seemingly using his FIFA outfit to add colour and pizzazz to his political flyer about himself is not allowed and there is a precedent from Switzerland.
This is not the kind of thing that hits my email every day but when looking to advise our member we also found out there is no current or competent "Whistleblower" function within the SFA.
There should be.
There is at FIFA and we suggested he take his issue to them.
If anything comes of it we will let you know.
Mulholland Cul De Sac

This really is a huge story
In an astonishing day in court on Wednesday ahead of a full hearing next August, Garry Borland QC said, among other things, Mr Green has been "the subject of a malicious prosecution representing a shameful episode in the history of the prosecution service in Scotland".
(As I've reported before Mr Green has gone to the highest civil court in Scotland to claim £20M in damages from the Crown Office and Police Scotland. The Crown had already admitted wrongful arrest and prosecution of others linked with Charles Green in the aftermath of Rangers financial trouble in 2012.
It is said by people in the know that David Whitehouse, Paul Clark, David Grier, Imran Ahmed and Charles Green may eventually cost the Scottish taxpayer £80M.
Police Scotland has constantly denied any wrongdoing in their part of this process and will get their say in court.
Andy's Perspective
A few paragraphs above we were celebrating the £8-10 Million Windfall and what it could do for our game.
When you counterbalance that with £80M football related bill in compensations and costs  talked about here you get round to asking questions about what on earth is going on in our country.
£10M comes in and we rejoice, £80M goes out and you have to dig deep to find out about it.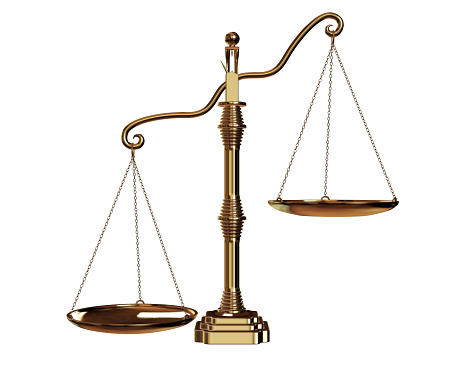 JRG Questions
We've long been asking who the JRG is, why what they do is not on record and the role our government had in its set up and operation initially and also onwards as the JRG does what it does.
Our questions to the Scottish Government about this are still live i.e. unanswered but we plan to bring up the role of government in football and its accountability when we speak with Mr Fitzpatrick the minister responsible.
There should be a government role in football and football needs to work closely with our elected representatives.
That work however should always be a matter for the public record.
That is for the common good.
In the meantime thanks those of you who sent me stuff on OGP (Open Government Partnership).
A totally new one on me.
It is for those of you who have never heard of it a strategic framework we as voters can expect from our government with 5 key commitments
1 Providing financial and performance transparency.
2 Providing a framework to support overall change in Scottish Government to improve the way people take part on own policy-making and delivering services.
3 Improving how we share information.
4 Improving the accountability of public services.
5 Transparency and involvement as the UK leaves the European Union.
If you missed last week's blog and want to read our current and specific questions look up Sting in the Tale, "A week of Vote Counting and Fans returning" on our SFSA web site.
Imagine if the SFA and SPFL adopted parallel OGP influenced commitments?
Maxie's Pyramid Groundhog Day

In a week where Brora travelled to Forfar, led twice and finished with a 3-3 draw and Kelty hosted Peterhead and drew 1-1 the disenfranchised Pyramid Minnows demonstrated that there is little difference between our levels.
Both lost on penalties as it happens but we all know one of them lost big time when Neil and his board ignored the contracted play-off and kept Brechin in the 2nd division.
All we keep asking is to show us the 4 step protocols put in place were respected and done fairly by the SPFL.
If not then we should all have heard and read about your Violet Elizabeth Bott style hissy fit on behalf of your members.
Here she is, Andy from Silverknowes, who asked.
As always feel free to contact me about anything or ask me to share something with the 70,000 plus who read The Sting every week.
Andrew@scottishfsa.org
The SFSA do not claim to own any of the included images and will be removed on request of the owner.
---
Posted in: Andy's Sting in the Tale, Latest News