Andy's Sting In The Tale (18/12/20) "Victims of Football's Shortcomings"
Date: 18th December 2020

Show us the Money Guys – Time is Running Out
Another week another press-fed story from some of the members of the ultra secretive Scottish Football JRG, (the hastily assembled SFA/SPFL entity) in their ongoing but unnecessary wee spat with the Scottish Government.
"The situation is now critical with 3 or 4 clubs scrambling just to cover December wages".
"The clubs are under pressure like never before".
"We need urgent answers. Where are the grants promised? How much are we going to get, how and when"?
Clubs had been encouraged by the JRG to expect fans back by now and many had budgeted for a modest and building from October return and the revenues that would have delivered.
The stark reality is apart from the token 300 spectators in clubs lucky enough to be in Tier 1 there has been no return and there seems to be no road map either for more fans in Tier 1 or for any fans at all elsewhere.
Even starker is those lucky 300 fans are actually costing Ross County, Inverness CT and Elgin City money every time they play.
That is because there are significant extra costs to meet the new match day protocols, and the stark fact that the lucky fans are already season book holders and there are no other possible extra match day revenues.
No Movement on the Desperately Needed Grants
The planned meeting between the SFA/SPFL/JRG and all football clubs outwith the SPFL Premier league didn't take place.
We are now into Xmas week when things slow down until January.
None of the chairmen I've spoken to know how the £10M grant funding will be divvied up between the government, its agent Sports Scotland, the SFA (probably) and the clubs.
There are a lot of clubs from the lower tiers of the SSPFL, the non-league feeders, the juniors, and the women's game desperate for help and guidance.
Money needed tomorrow by clubs.
Money in place at Holyrood.
System for disbursement needed last week.
System not in place.
And if the grant is simply divvied up with the biggest allocation to the clubs in the top leagues and progressively less as you head downwards is that the fairest way?
How about the elite academies? (see below)
One for the wisdom of Solomon and we haven't been shown much of that.
There will be winners and losers and this will roll on and on.
Reading between the lines
Last week we talked in "Sting" about why Scottish Rugby was awarded more grant funding than Scottish Football.
An ex minister had told us the clash of cultures between how the Scottish Government likes to manage its procedures in public view set against the lack of openness and accountability right through our games administrations would be problematical.
Difficulties were foreseen.
We're all now one week later, at December pay dates with no cash on its way to clubs in need.
The ex-minister was right.
A Question that Won't Go Away, Jason


I live in a Tier 3 area.
I can visit my local busy high street un-masked, past unmasked school kids in the street with no social distancing, shop in the supermarket masked with staff and other shoppers all masked, have a coffee or breakfast on the way home unmasked in a wee airless café.
But I can't use one of my season tickets outside in the wind while masked and socially distanced in a ground where 300 fans is normal and economically viable.
The JRG Have Let Us Down
Fans should be back at the bottom end in all tiers and The JRG have been far too dominated by thinking about our biggest clubs and the issues that are particular to crowded stadia and far-travelled fans.
I don't think Fans will be back in any numbers this season.
It will be the vaccine that paves the return but what will have changed?
Our Brave New World
How many fans will have lost the habit?
How many fans will be lost to the virus?
How many fans with season books will have lost a full season they paid for and want their money back?
How many fans will have less disposable income?
Lots of questions to those in our game paid to provide leadership.
But a dearth of answers and deafening silence that doesn't bode well for any of us.
Welcome to the SFSA Ball
Last week we launched a fun wee film showing one fan can't make the changes needed but many fans can.
We need to unite to bring about the shock that is required.
Here is a wee insight into just what we constantly face on your behalves.
The SFSA Call On Fans To #GetTheBallRolling! | Scottish Football Supporters Association (scottishfsa.org)
As always when we undertake research or any new initiative we share it with the heads of the SFA and The SPFL.
As usual we sent them both our film and press notes.
Again as usual we got no reply from the SFA.
Why would they speak to 75,000 fans?
Neil of the SPFL always replies though and he asked us in as many words why we thought our game needed changes and more fan involvement.
I guess people who are well paid for running our game for us are too busy to consider the views of their stakeholders.
Paul Goodwin of the SFSA wrote back and said as much.
Anyway BIG welcome to those of you who saw the wee film and joined this week.
Don't be lonely and please get your pals to join too.
Welcome to The Free World Of Scottish Football
The Scottish Football Supporters Association is a not for profit member's society.
It's run by volunteers who want to see football run for the common good of all rather than the self-interest of the chosen few.
Free Thinking
We'll ask all the questions that others don't and won't or aren't allowed to.
We don't make them up though – you do.
The questions and agenda come from you the fans.
I think fans care more than the blazers ever will.
No Subscription Ever
We'll never ask you to pay to be a member.
Never.
We might ask for crowd funding for special projects or to support particular causes or stuff.
But it will always be free to be a member.
Always.
Best value in Scotland.
For Fans By Fans
Fans in a room will never all agree about everything or sometimes even anything!
But fans can unite and fans also see the bigger picture that we need to take our game beyond the self-interest squabbles that have done so much damage.
It really is that simple.
None of us are currently remunerated or charging day-rate consultancy fees so we don't burn money and every penny we raise from our sponsors is spent on making stuff happen.
 Return to Mulholland Cul De Sac

This is a really disturbing soap opera with football origins and complications.
The big news is Mr Wolfe, the Lord Advocate will be saying sorry on our behalves.
Why Andy?
Because James Mulholland the previous Lord Advocate got promoted and is now a judge and no longer head of the Crown Office so someone else is dealing with previous screw-ups.
Why?
Because Mr Whitehouse and Mr Clark of Duff and Phelps administrators brought in to Rangers in 2012 took a claim against both Police Scotland and the Crown Office when James Mulholland was the boss there like Mr Wolffe is now.
Payments are Mounting Up
Police Scotland agreed an amount and settled last month while at the same time denying doing anything wrong.
Yesterday the Crown Office agreed to amounts said to be in the
£Millions for each claimant but undisclosed.
Just the Start of up to £80M Compo and Costs
The 2012 demise of the Rangers financial problems induced gravy-train queue of people lining up to claim compensation against Police Scotland and the Crown Office is only just started.
Why is this not all out in the open?
What will the final cost to you and me be?
Where does the money come from?
All good questions with no answers – just think what this £80M could do for our game right now.
£80 Million Pound Notes!
Are the Kids Going to be Covid Victims?

I've been speaking with some very worried people in youth football this week about the unceremonious SFA dumping of highly rated Malky MacKay and what his absence and lack of protection will mean for the kids game in Scotland.
In these financially challenged times the costs of funding elite academies might just become more than Mr Petrie and Mr Maxwell will sanction.
Let's be blunt.
If nothing changes soon the kids and the elite dreams are toast.

Time For Some Fresh Thinking?
The £8-10m windfall from our welcome qualification for the Euros will have many claims on it already.
I read somewhere that the players have been allocated around £3Million as their share.
I would have played for Scotland for free.
Is there maybe something the players can do to help our elite youngsters – maybe as a loan till the SFA revert to business as usual and repays them?
Andy Robertson and Marcus Rashford have shown that footballers are not against doing their bit.
And if the players take less from their pot could that be a catalyst for other well paid Scottish Football people to take less too – for the common good?
Marcus You Just Don't Have the Personality!
Not well loved by the Daily Mail for not just investing in property but for having made their blue friends and patrons U-turn twice and finally agree that hungry kids should be fed.
Its now official that Mr Rashford won't be on the list for us to vote as BBC Sports Personality of the Year because they know he is too popular with the real people, the fans.
He will instead be awarded some special award so that Lewis Hamilton can finally win the big gong.
I wonder our six will be glued to the telly as it unfolds.
For those who are new our six are bold (Sir) Douglas Ross who boldly abstained in true Bold Sir Robin style from the vote and his 5 Scottish conservative MPs who boldly also agreed with their party whips and voted against Marcus and his outrageous plans.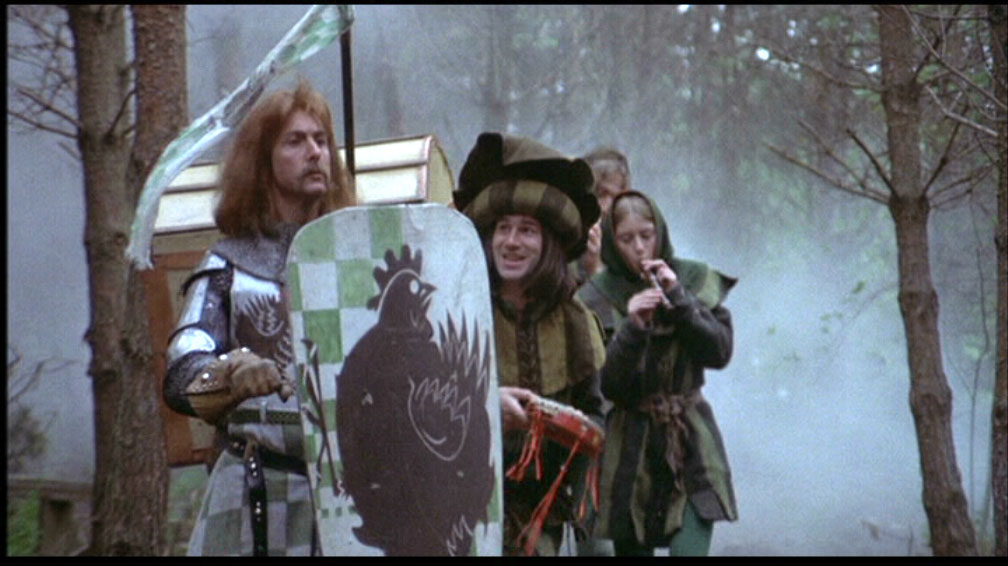 I hope they are all embarrassed.
Just while we are celebrating heroes.
Who Does Gary Neville Think He is?
He is currently talking real sense about the need for changes across English Football with fan involvement and a football ombudsman.
He's a visionary.
The kind we need.
He's also cleaning up the PFA whose well-paid chairman is moving on soon.
I wish he was rattling the cages up here too.
We will summarise what Gary and his pals are up to and make sure the right eyes and ears in the Scottish Government are eyed and eared.
Cup Final
Sunday sees the Scottish Cup Final between Hearts and Celtic on council telly at 2.15pm.
At lockdown Celtic were awarded the league based on points and goals and had the same criteria been used to call the cup too Hearts would have been awarded the cup with Celtic runners up.
They both made the final.
Good luck to both too I hope we get a great game.
Shares
Jim from Clydebank asked me to explain the difference between Club 1872 buying existing shares from a current shareholder or as new shares issued by the club.
Well nothing is simple Jim but here is what Dave my lawyer told me to say.
Buying shares from an existing shareholder gives him or her the money and nothing to the company.
Buying new shares from the company gives the company the money.
I guess you pays your money and makes your choice.
Vale Loons Scale New Heights
Princess Royal Park is a cracking place to play and watch football and some Vale fans were in the news this week when several local fans brought their ladders along to see the match.
Estimated to be ten or so fans and one per ladder.
Fit like guys.
You'd need to be fit to watch a game perched on a rung.
It caused a stooshie too and ladder access in Tier 2 has been since been declared unacceptable
Not a good week for Scott Booth's Glasgow City Girls

A drubbing against Rangers on Sunday and then Sparta Prague walked away with a 1-0 win.
I watched it all free on on BBC Alba and not long after losing a soft goal the equalising strike from Tyler Toland was as sweet as you'll ever see.
Should have counted.
Ref called it wrong.
Changed the outcome too.
It was never our night and claims of spitting and a missed penalty when it was too late completed a disappointing evening.
Stop Press 
Goodbye Joe You Gotta Go
Our Minister Joe FitzPatrick resigned late Friday, aka sacked according to the press for some disturbing fatality figures and other stuff early this week and has been swiftly replaced by Angela Constance although sport looks not to be part of Angela's portfolio as she will be the Drugs Policy Minister, a new position.
Although predicted for a few days it all happened very quickly to prevent a likely confidence vote.
No word about who runs football meantime.
It may be that the soon to be retiring Health Cabinet Minister, Jeanne Freeman may pick up sport and sport related temporarily it may be a chance for a junior minister as yet unknown.
At a time of a Pandemic sport is never going to be the priority in a Health Teams portfolio.
Particularly when Sport and Football in particular has never had good relationships with the government due to football's historic strategy and policy of keeping everyone out of their tree, especially fans and government.
As always feel free to contact me about anything football related or ask me to share a story.
Andrew@scottishfsa.org
The SFSA do not claim to own any of the included images and will be removed on request of the owner.
---
Posted in: Andy's Sting in the Tale, Latest News