Andy's Sting In The Tale (19/02/2021) "I'm Lars-Christer Olsson…"
Date: 19th February 2021

I've Many a Tale to Tell
The "European Leagues" is the organisation that represents 27 domestic leagues across the continent including our own and England's Premier League.
We were both founder members in 1997.
This week they have come out fighting against both the planned breakaway European league by the 15 big clubs and also Uefa's initial offer/bribe to the big clubs to try to stop that happening.
Lars-Christer Olsson, President of European Leagues used the Financial Times "Business of Football" Summit to state where the "European Leagues" stand.
His organisation strongly opposes the Big 5 countries getting any more places in the Champions League.
He wants a cap of 4 per country apart from allowing a possible 5th for a winner from the previous season.
He thinks a place instead should be given to the next three countries in line, currently Scotland, Switzerland and Turkey.
He also said "European Leagues" his organisation thinks Uefa's plan to increase Champions League from 32 to 36 clubs with no group stage and 10 guaranteed games per club will overload the TV market and diminish revenues.
He has a point.
The magic TV money tree is not open ended.
Fans have choices and ration how much they watch and they will only pay so much.
Under Uefa's new plans the number of Champions League ties would rise from 125 to 225.
That is an 80% hike.
With audience overload already a fact of life Lars-Christer foresees an inevitable and serious cannibalisation of domestic TV revenues for his members from any expansion of the numbers of Champions League televised games.
A fight is brewing.
The Big Clubs Don't Care Lars-Christer.

They have all conveniently forgotten their roots and collectively see their future outside their current domestic leagues.
Their revenue-fuelled appetite for change is unstoppable.
Let them Go – You have a Real Job To Do

Lars-Christer you would be better looking after and out for your other members.
The 22 countries outside the Big 5 Nations and the clubs left behind by the 15 breakaway clubs which is the majority.
Don't waste time on 15 clubs who increasingly think they are better than the rest of us and clearly want to move on.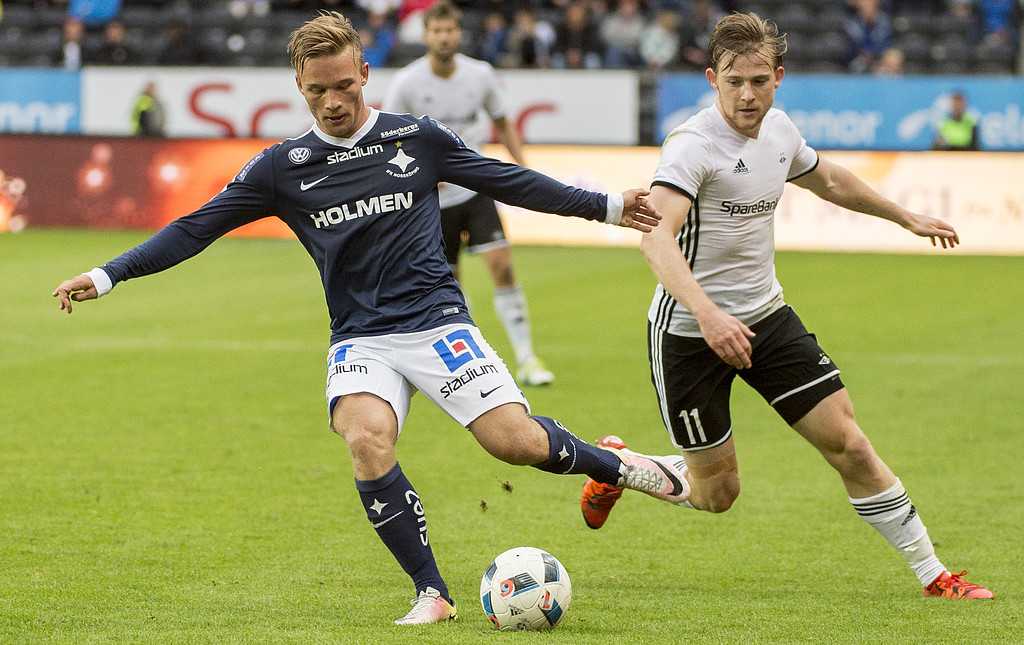 Mr Olsson, it's a sad fact that your own country Sweden has not had a group stages Champions League game since 2015.
That is 5 years of bona fide Swedish Champions playing in the preliminary rounds of a trophy wrongly called Champions League and entertaining the 4th club in England.
It also means your nation is constantly fighting the coefficient monster that feeds the big clubs and countries and harms football outside the top 5.
You can and should do something about it on behalf of your members and football.
Embrace the changes coming but on your own terms and look after your members.
Be radical!
It is a good time to be radical.
Is Scottish Football Ready For Globalisation?
That is a postbag question I got this week from a friend who has run one of our top premier league clubs.
He has the scars too.
"Does our game or any of our clubs want to be part of the globalisation movement or remain a domestically focused semi-closed members organisation?
There is nothing wrong with being a community club but how can the likes of Celtic sit equally in the same membership organisation as Brechin?
Globalisation is unstoppable and will bring deep changes that will break our current structures".
115 Days Till Scotland Play Croatia
It might be in Glasgow as scheduled.
We might play England at Wembley 4 days later.
We might also play all our games far away in Israel who earlier this week offered to host the whole tournament and other options are also being considered.
Sandy Ceferin the 7th President of Uefa is on the case but just not telling anyone yet what his options are or what is likely.
Time is not on his side.
A Right Royal Night in Antwerp

Rangers did Scotland proud last night coming away 4-3 ahead of the home tie next Thursday.
By doing so they may also have given themselves a leg-up straight into the group stages of next year's Champions League.
It's all down to the coefficient.
Rangers' success in the Europa Leagues is good for Scottish football.
Good luck next Thursday.
Never a Penalty in My Day
I watched Steven Davis giving away a spot kick last night.
Yes there was contact as he tried to stab the ball away and touched Avenatti's ankle briefly and lightly.
Avenatti fell and squiggled like he'd been hit by force with a steel bar.
The nearby ref revelled the opportunity to dramatically point at the spot in the way some continental refs do.
The VAR guys agreed with him.
I just sat there thinking something is wrong with the rules.
I hate the histrionics too.
That is not football.
Avenatti, you will be relieved to know somehow recovered miraculously.
Scotland 10 Cyprus 0
A good news story from our girls from sunny but un-seasonally cool Cyprus.
Female football is the fastest growing sport in the world and we have somehow gathered a wonderful group of talent.
With Shelley Kerr disposed of for reasons never given and therefore now history Stuart McLaren is interim boss of women and many other things at the SFA while our grand fromages decide what to do next.
This includes women's football in Scotland and any new appointee will report to Stuart in the current SFA plan.
After today's match he said, "I'm a happy man. We challenged the players to just go and remind everybody how good they are".

A nice and wise quote Stuart.
We all know today's game, and the next match against Portugal on Tuesday, also in Cyprus are just fulfilling our fixture list but all winning runs have to begin somewhere and team building is always valuable.
We're all on your side Stuart, wish you well and want you to fight our corner.
How can we help?
Are We Serious Enough About Our Girls Game and What it can Do For Scotland?
Perhaps a wee story I'm about to tell will provide an insight into why I think we don't take the girl's game seriously enough.
We qualified for the last world cup and played well in a tough group.
Maybe because the Scottish Government stepped in early with an £80K 'donation' in 2018 through "The Scottish Football Partnership".
This was to allow the girls not on full time contacts to train full time from January till the finals in France.
Why did the SFA not just step up at the time and support our qualifiers fully?
We'll answer that in a moment.
And be aware this is the same SFA who I've since been told used the profits that came from the Women's World Cup in France to buy footballs for the women's teams around Scotland.
The catch was they had to go to Hampden to pick them up!
What Would Tom Farmer Have Done?
I always used to enjoy bumping into Tom Farmer, usually at Heathrow on the way home on the last flight on Friday's.
On one particularly entertaining journey we discussed many things including how to grow business opportunities.
His view was single-minded.
Pick the right ones and promote them.
Then grow them and promote them more.
Put your best people on to it and keep growing them and keep promoting them.
Our Girls Game Needs Tom Farmer Style Promotion
Stuart McLaren is new in post.
Maybe he takes his role with the girls seriously but those running our game don't have Tom Farmer's vision for promoting good things like our women's game.
Scotland has a real chance to grow women's football at all levels from grass roots right up to the national league and our international team.
Some of our girls play at home in the SWPL ands others mostly in England.
If you didn't know, our SWPL was canned last year by Covid and just never happened but hopes are high that it will restart sometime this year.
It may be late in starting, nobody actually knows right now.
It is run on a shoestring.
Under-promoted too.
A pity because it is a real opportunity and Sir Tom would have been all over it allowing it to flourish.
Ian, Rod, Neil, every girl who plays football from grass roots up is a potential lifetime fan with a lifetime value to our sport.
Promote the Women's game.
And while you are at that please get behind grass roots football and the youth game too.
Just think how many lifetime fans a resurgent school's football could recruit?
Mulholland Cul De Sac
The gravy train that keeps on giving with some commentators talking now about a £100M total.
We have previously discussed Messrs Clark and Whitehouse and their generous wee nest eggs courtesy of the Crown and Police Scotland.
(Not a good use of taxpayer's money guys!)
Anyway Gerry Moynihan QC representing us the taxpayers seems to have been fiercely opposed to everything Clark and Whitehouse's team said right up to the last moment and then rolled over and had his tummy tickled while payments flowed.
Well this week the same Gerry Moynihan QC opposed a similar path of actions looking for our money from Mr David Grier also of Duff and Phelps.
Mr Grier is undertaking an action against both the Crown and Police Scotland.
His case was cleared to proceed this week, despite an attempt to block it by Mr Moynihan.
The lawyers I've spoken to think Grier will win but that won't be the end.
Imran Ahmed and Charlie Green and maybe even others are watching from the side and all have pound signs in their eyes.
My Second Record Attendance Scalp 55 years After the First
As a youngster I was part of the record crowd at Victoria Park on Monday Feb 28 1966 when 8500 crammed into a wee one-stand ground with a mud bath of a pitch.
The game should have been played on the Saturday but a late snow storm saw it postponed and a squad of volunteers got the park ready for a Monday lunchtime kick off.
Tucker Thomson the County winger was the best player on the park but the visitors won 2-0.
Today I went on line and bought a ticket for next Friday's match between ICT and Hearts.
It is now Inverness's record crowd, over 9000 and growing, with football fans from all over the world keen to be part of it, some who have never even been to Scotland.
Hope its a balmy evening by the firth.
When Closure Doesn't Bring Closure
Talking today with an SPFL Chairman whose team are currently idled we tried to guess when football might be allowed back.
We discussed what might happen if the season gets called like has just happened to two lower leagues in the English pyramid.
Stuff like what happens to promotion and relegation?
If you didn't know England's North and South National Leagues seasons have been null and voided in a vote by clubs.
The National League they feed into decided to carry on despite 7 out of 23 clubs voting to close the season now.
It has led to great uncertainty.
At this moment some even fear the 7 clubs that voted against continuing may not complete their season.
The financial strain is not going to ease and will only get worse.
It could all become very messy indeed.
And it is all heading our way one day soon.
The smart thing would have been to have had agreements in place before our season even started so there would be no need for disruptive and damaging votes.
So we'll avoid internecine war if our seasons don't get played out.
Maybe not.
As always feel free to drop me a line about anything football related.
Andrew@scottishfsa.org
The SFSA do not claim to own any of the included images and will be removed on request of the owner.
---
Posted in: Andy's Sting in the Tale, Latest News