Andy's Sting In The Tale (20/08/21) "The Sun, the Moon, Pat's Wee Glasgow Granny and Thistle Flags"
Date: 20th August 2021
This Week's Sting
Stuart Setting Out His Stall
Sophocles, Buddha and an Old Friend in Agreement
 The Glory of Winning
'Out of Court' Profligacy Throwing Away Our Pound Notes
The Loon That Got Awa
Live From the 'cinch' Tribunal
1. Our Stuart's Unusual Approach in Football
Let me 'flag' up our new CEO.
(OK Thistle and Jambos fans stop sniggering at the back). Soon all SFSA members will get to know our new CEO, Stuart Murphy, a lifetime Dundee fan and one time the Grand Fromage at Dens with scars, allegedly, in his back to prove it.
Stuart introduces himself this week and unusually in Scottish Football he has an open agenda for what he plans to help us with.
Also and even more unusually he will keep us all updated without the need for a PR machine dictating what he can or can't say. I can confirm he has no plans to dispense flags as part of his tenure, even to the right clubs.
Already out and about on your behalves, Stuart will be a major catalyst for where we can all take this ever-increasing group of like-minded fans who collectively want change for the better.
It's a grass roots voice that has grown into a strong, powerful, welcoming and sensible union.
And the beauty of what we do is that togetherness makes us bigger but also balanced.
Put fans from all our clubs in a room, ask the toughest questions in our game and we'll never agree 100% about anything but we can and do come to consensus and have the ability to see common good as more important than the self-interest of the biggest or most politically active members.
SFSA doesn't need much money to be effective.
We are all volunteers who are giving back to the game we love.
Membership will always be free, and we will always be independent and independently minded.
That allows us to be frank and honest about what fans really want.
If you have friends or family who care about the future of our game, please tell them about us and ask them to join.
2. Andy 's 'Sting' Hit a Few Raw Nerves Last Week
One, in particular, was when we were talking about the imminent SFA 'Arbitration Panel' meeting to discuss the recent Parks of Hamilton proxy-war with 'cinch', the press- released 'saviours' and 'most generous' benefactors ever of our game.
Anyway I wrote "secrecy is a cancer in Scottish football'.
I didn't express it lightly and explained why I think we need to collectively combat it –
 'because 'it allows those ' in the know' to use it as power over those 'on the outside'.
Wow did you agree.
Biggest post bag ever.
Thanks, and some of the extra stuff you sent is deeply concerning and for later.
So today as a coincidence, or maybe not, we will find secrecy inherent in several of our stories.
Football is not unique and the desire to 'control the dialogue' by withholding information is ingrained in other areas of society too.
But us, the wee guys can always fight back if we work together.
I hope you particularly enjoy this week's hidden camera footage of the SFA's secret tribunal for the SPFL board Spat that shows how these meetings are set up and how they work.
It's item number 6 in today's Sting and worth the watch.
And also thanks to the two SFSA founder member, Edinburgh Uni Professors, and also an old football pal for some cracking quotes that actually give us all hope.
First the profs' insights starting with one attributed to some Greek chiel, Sophocles, who warned those abusing power
'Do nothing secretly for time sees and hears all things and discloses all".

Then a wee cracker attributed to Buddha and taking a long view too,
'Three things cannot stay hidden: the sun, the moon and the truth'.
Finally, and my personal favourite from Pat's wee, socialist granny from Glasgow,
'You are as sick as you are secret'.
To those wise words Pat added a comment following Lord Tyre's  "Guaranteed Payout Courtroom Casino'  that seems to be dispensing money freely out of all of our pockets.
'Andy the reason the Charles Green settlement last week was 'out of court' and only against COPFS and not Police Scotland was to ensure there was never going to be public scrutiny in court, nor in the press of what any of those involved actually did.

That is not acceptable in Scotland in 2021. They have to know, that we know that they know'.
That is really serious stuff although it made me think of a Kursall Flyers song from the 70s "little does she know" and if Murray, my unpaid picture editor can find it, it's another earworm although not quite up there with 'Brochan Lom' from our Calum last week.
(I did find it: ) https://youtu.be/6Zf1loc6S7U – M)
3. Fitba Facts That Winna Ding
In a wonderful series of books 'The Secret Footballer', a Guardian columnist and football insighter exposes a lot of endemic shit in our game.
I always thought he, the writer, was more than one person, a bit like Scotland's own RTC who, as it happens, re-awoke last week asking the SPFL and SFA some tough, and as yet, unanswered, questions on twitter.
Anyway from 'Tales from the Secret Footballer' I'd like to share the following passage written back in 2012.
It's his/their view on where football was then headed and although it applies to his own backyard, the English League, it is bang on the money for our game too where our 'Glasgow District Premier League' has only been contested by just 2 teams for a scary and depressing number of years and where cravings and the need for 'ever more of the same' are a predictable and tram- lined reality.
'Secret Footballer' started by saying something we all want to agree with.
'The Glory of Winning in Battle still exists in football"
He then continued
'But there will come a time when the only way to push financial figures skyward, particularly football revenues, will be to play more matches against the top teams.
My guess is this will lead to two things.
First the Champions League will revamp itself for the benefit of the big clubs. (It has)
Then when that fails to deliver for the top European clubs, they will reject Uefa, thrash out their own European deals and create their own league where financial fair play rules don't exist'.
He then finished this passage saying
'My father says one day it (football) is going to disappear up its own (financial) arse anyway'.
That is exactly what my dad, an ex-footballer who cared deeply about the game would have said too.
Proving this point, this week, in a galaxy almost next door, all but four of the Spanish clubs voted to 'sell out' to the CVC moneymen for 2.1 Billion Euros which would have been 2.8M Billion but Real, Barca, Athletico Bilbao and Real Oviedo, all fan owned clubs, opted out and reduced the payment.
It's complex, complicated and a bloody mess now and will get messier through their courts.
If you didn't know, the moneymen had previously unsuccessfully tried to buy into the German and Italian leagues, and this kind of future-viewing-land-grab is heading the way of most audience-delivering sports entities.
Will they ever target Scotland?
Yes but we're low down their priority list.
We've failed to clean up, package and sell our game for years and are to be found in the 'further-reduced' bargain-basement bin at the quiet end of the 'football family-silver' store. Its where cinch picked us up.
Hence our 'record breaking' cinch deal that at £1.6M pa in total is worth less than one squad-player's wages in the English top flight and way, way less than the £6M plus cinch pay annually for English cricket.
In such a world it is easy to understand the deep unrest felt by our biggest clubs and their overwhelming need to fight for more and more of our wee cake.
4. And Just Who is Responsible for These Crazy Courtroom Decisions?
Another week, and another costly appearance in court in the story that just won't go away.
History and court submissions show the financial implosion at Rangers started well before the 2012 appearance of Charles Greene and the Duff and Phelps involvement.
At the time Rangers fans were rightly angry at the 'sudden' demise of their club.
The SPFL 'TV Package Rescue Plan' required a convoluted 5-way Secret agreement that didn't stay secret for very long and may or not be constitutional, but that discussion and judgement is for the likes of Sophocles fo now.
It will one day come home to roost.
After a messy few weeks of Limbo back in 2012 it all led to an unseeded restart by our current champions at Brechin, now third placed in the Highland League.
Since then we've had a confusing conveyor belt of happenings and people coming and going and a lot of expense to the Scottish public purse.
I'd like to know who decided to 'go after' the various individuals who have since become rich from Our money?

And  answers to questions like who at Police Scotland and the COPFS  Office evaluated and decided the actions that are now costing us dear?
My legal pals say nothing will have happened in isolation and there will be an information trail because procedures exist.
I know some fans have already written to the First Minister and have been told there will be a Public Enquiry but that is not reassuring as we continually seem to capitulate and hand out ever increasing numbers of pound notes.
(And ask yourself how many Public Enquiries it took to find the truth about Hillsborough?)
In the meantime, why does it seem that the COPFS is taking all the flak with Lord Mullholland especially in the focus for being the one bad guy, and why are Police Scotland, who always publicly contested any charges against them, being kept out of court and the public eye?
If PS are so confident, they should blow the accusers away and save (our) public money.
Maybe I'm just being cynical but there has to be real accountability, and this is starting to become super-embarrassing.
Why are our well-paid public servants rolling over and paying stupid money without a fight?
(Rant over, for now but deep down I know this will just get worse).
5. Pittodrie's Loss was Beattie's, Shank's, Matts and Scotland's Gain
In the mid 50s, Huddersfield Town was managed by Aberdonian Andy Beattie, assisted by another Scot, young Bill Shankly.
Beattie had a brother who lived round a Granite City corner from a young blonde, skinny and undeveloped loon with national health glasses and an eye patch.
But he was fast had good feet and could score goals whether playing with his pals on the local grassy areas or for his school.
He only had one good eye and was known as 'cock-eye' by his pals.
Water off a duck's back he got on with it and simply played football with his 'bad' eye closed.
Getting closer to a future of just playing for Hilton in the Aberdeen Amateur league there was an 11th hour discussion over the hedge with his mum, dad and Andy Beattie's brother and then a wee Huddersfield gamble.
An eye operation so he could see, some extra-specially good feeding in his Yorkshire digs,  the elevation of Shanks to manager in 1956 and we had The Lawman and a Huddersfield success story.
Denis Law, the finest header of a ball I have ever seen.
A prodigious jumper who could also hang in the air.
A predator with an innate sense of smell in the box but who could also lay it off perfectly to his inside forwards.
Fast forward to yesterday's sad news.
Not the First of Our Heroes to Develop Alzheimer's
And not the last but football has to wake up, smell the coffee and accept liability.
Last night, out in company, I discussed what football should do.
At the start of the conversation I was the only one who thought that football must listen to, and act based on the science.
I said that probably means change.
My pals thought I was over-reacting.
At the start.
But soon with more information they could see I wasn't.
Now is not the time for knee jerk reactions but football at the very top i.e., Fifa, Uefa and Country Associations must come together to start a full and urgent impact-assessment study and meanwhile also agree ways to minimise the potential damage.
Does that mean football without heading?
I don't think so but if it did then we'd have a different game and football will evolve.
There is less heading today than there was in the days when The Lawman strutted proud at Old Trafford, Wembley and everywhere else he graced.
Football needs to take this seriously.
Good Luck Dennis
It was brave coming out and telling the world.
Those who run the game of football must start listening.
And Well-Done Dave Cormack.
We know you will support the 'Aberdonian who got away' but also  good luck for your plans to relocate Aberdeen out of Pitoddrie.
I say that because instead of Stewart Milne's plain-daft (and housing driven) plan to move outside the city to Westhill,  Aberdeen FC have agreed in principle to relocate a few hundred yards towards the sea beside the fun-fair on the Beach Boulevard.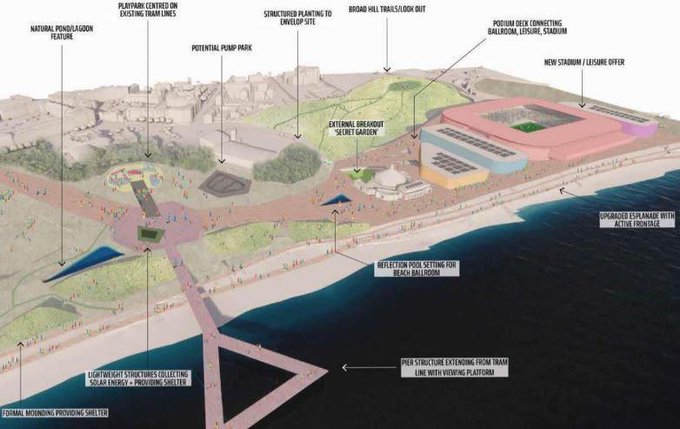 Working with Aberdeen City Council, Aberdeen FC plan is to create a facility for the benefit of the community.
Sometimes football does the smart thing.
Only downside for me is the Inversnecky Café will be booked out!
6. Proceedings at the Cinch Tribunal (Bootleg Version)
Amazingly all SFA tribunals are filmed and while we are taking a risk sharing this one with you, we feel that fans should see just what goes on when the SFA and SPFL get together behind closed doors.
Please respect the confidentiality of the expert panellists.
This one is live on YouTube,  that is until the SFA take it down.
You can watch it here
Scottish Football has had to live on 'Thin and watery porridge' for too long.
As always feel free to contact me about anything in Scottish Football.
Andrew@scottishfsa.org
The SFSA do not claim to own any of the included images and will be removed on request of the owner.
---
Posted in: Andy's Sting in the Tale, Latest News