Andy's Sting In The Tale (20/11/20) "All Roads Lead to Brora Brora"
Date: 20th November 2020

This is not the Brora where I played as a callow youth but please keep reading…
Oor High Heid Yin Gives BIG Thanks

Just 210 Days till Wembalee after Stevie's Priceless*, according to Maxie, win.
Saturday's Rangers Game Will Have Fans
The West of Scotland may be in lockdown but Rangers will be playing at home this Saturday at 3pm in front of 150 fans.
It's a start for one of our leading clubs.
In a unique, local, Tier 1 derby, Brora Rangers will play Brora Rangers at Brora Ranger's Dudgeon Park with sensible protocols, like no cash, social distancing and mask wearing in place.
There is even a pre match instruction video.
I'm not sure which Brora the avid Brora fans will support.
Good luck to them both.
Anyway during a tumultuous summer of own goals in Scottish Football well-respected Brora chairman William Powrie had emotionally and correctly castigated the SPFL as a "Private Members Club" while speaking out on the Beeb.
This was after Neil and his SPFL board had made their deeply damaging decision to dump the pyramid and when Maxie and the SFA had quietly demurred instead of throwing a Violet Elizabeth Bott, Hissy Fit to protect their members.
Brora and Kelty kept their dignity right through the summer.
They won't forget but have channelled righteous indignation and got on with the tough enough business of working to top their respective leagues again.
Both also took up the consolation offer of a place in the Scottish League Cup sponsored by another betting company after our money.
Yes the revenues from the sponsorship package will come in handy to all clubs sharing but our game has an unhealthy dependence on betting sponsorships and our dependance on gambling monies is stoking up issues for the future.
Neither team, as it happens, qualified for the next stage but neither came last in their group either.
Brora had two draws in normal time and Kelty a draw and a win against play-off villains to some, and most certainly lucky pyramid Houdinis, Brechin.
The Highland League doesn't actually start till the 28th but when it does fans of home clubs in Tier 1 areas will be there.
The rest of us will watch from a distance, in envy.
Good luck guys.
Show us all the way.
Its not just senior football up north that will see fans returning.
Monday 30th Nov sees a big under 20s play-off final between Clach and Elgin at Grant Street Park and fans will be there too as football up north continues to take its first baby steps.
It would be a great match for BBC Alba to showcase.
Moving forward we are scheduled to speak with Joe Fitzpatrick, MSP and minister in charge of Football (and lots of other things too in his busy portfolio) next week.
We'll be discussing among other things how we as a football family can best share the learning from the current return of fans in the North and asking his views on how he sees the way forward across the country and what we can all do to help.
(If you have any questions you'd like me to cover email me)
Pittodrie is 56.1596 Degrees North
Not Far Up Enough However to be in Tier 1

Today Dave Cormack Aberdeen's newish chairman has gone public with the kind of stuff we've been saying on this blog since March.
He is refreshingly insightful and honest but serious about the economic tsunami he foresees on its destructive and inevitable pathway to our clubs and their communities.
As chair of one of the best run clubs in Scotland he has the right and gravitas to fire a broadside or two and indeed has not been frightened to speak his mind.
Stuff like.
"The game faces mass restructuring, redundancies and a crisis that
dwarves the lockdown hit last March".
 "We're not looking for handouts we're looking for a plan"
 "My appeal to the authorities and government is for us all to sit down and have a conversation about what makes sense. Those conversations haven't yet taken place".
"We're not talking about football, it's whole communities".
"If we have no plans for fans to be back then there will be cuts and academies and community trusts will be sacrificed to protect our first teams competitiveness".
The context for these pearls was Aberdeen announcing their annual accounts with huge hits in income up to June 30 and losses unsustainable into the future.
Dave sees no obvious increase into the new financial year and therefore concludes his gloomy predictions are descending on his own club and all others too.
Football, as we currently know it across Scotland is unsustainable and Dave is confirming what we all know deep down inside.
Dave also honed in on one issue we've raised and discussed here many times concerning season book money paid by fans but no live football delivered by clubs.
Last year it happened to a point and Aberdeen duly offered a refund for the 4 undelivered matches that early closure brought.
Only 8% of Aberdeen fans took up the refund offer with 92% leaving the balance as a fan donation.
This year with redundancies and uncertainties abounding all over the country Dave thinks it likely the uptake will be higher.
We know from before the seriousness of this situation from an earlier ring round some chairmen.
While some prudent SPFL clubs have kept season book monies untouched in escrow type accounts others have spent this revenue stream out of necessity.
It's part of the financial Tsunami heading Scottish football's way.
On a positive note Dave advocates a progressive model of return for fans starting low and building progressively.
I think he reads this blog.
Scotland's Priceless* Win in Perspective
Our wins on penalties against Israel and Serbia have got us to the Euros and a trip to Wembalee where we can sing out loud that "We're the finest team in the world and we're here at Wembalee".

I've been there and sung that, as have many of you.
Ian Maxwell was at Rajko Mitic and spoke well, after the match against Serbia.
"I was privileged to have been in the stadium to witness a special piece of Scottish Football history. You cannot underestimate the impact of a result   like this. It's a shot in the arm for every element of Scottish Football".
Like Aberdeen the SFA know the stark financial reality of what fanless football does to numbers.
We all know that they had recently negotiated a £5M government business interruption loan, were projecting £4.5M losses for the financial year and had also announced 18 staff redundancies one of whom I suspect was Malky Mackay our Performance Director who the press reported had "stepped down" this week.
Stepped or pushed you decide for yourself.
The £10M football windfall is already under pressure to cover the un-budgeted losses and the player's success pool for getting us there, said to be £3M.
But Priceless* as it is according to a smiling Ian Maxwell, it is but chicken feed and a mere fraction of the spiralling costs from a concurrent football-spawned business cock-up turned legal Soap Opera.
Mulholland Cul De Sac
£80M of Our Money Up for Grabs

Another week, and more bad news, for all Scottish taxpayers.
This week David Whitehouse and Paul Clark of Duff and Phelps the appointed administrators at Rangers FC in 2012 came to an agreement with Police Scotland and will receive an undisclosed amount from us the taxpayer.
Lawyers said they were now no longer suing the chief constable in a combined action for £20.8 million over their arrests in an "unlawful" criminal investigation.
Police Scotland has always claimed no responsibility or culpability so quite why it has seemingly capitulated and decided to pay out our tax revenues to people who Police Scotland deny doing anything wrong to is a point for urgent discussion.
Right at the very top too.

In the meantime Messrs.' Whitehouse Clark and others are continuing to sue the Crown Office.
Indeed our Lord Advocate had tried to shelter initially behind absolute immunity until a panel of 5 judges at the Court of Session decided that was not the case and there was no such shield available to him.
Other related actions against Police Scotland and the Crown Office from people concerned with and by the financial problems in 2012 and since too, remain underway and my lawyer friends estimate £80M as the figure being contested and a reasonable punt.
In something this important the public should know what the coordinated and joint actions of both Police Scotland and the Crown Office are costing us.
A reasonable question at any time but in an election year, one that maybe has political undertones.
I know politicians read this.
Why the silence?
In a week where Ian Maxwell is rightly calling his £10M windfall priceless is it not crazy and wrong that the cost to us all of this kind of football related disgrace is being withheld from us the voters.
Bob from just outside Arbroath wrote last week and asked me if there had not been a secret 5-way agreement between the SFA, SPL, SFL, Rangers FC and Rangers Newco in 2012 if any of this could or would have happened.
I don't know Bob, but I do no secrecy is a cancer and sadly it is right through our game for all the wrong reasons and it always ends up as carnage.
Maybe its time to start to blow it out of the water.
Maxie's Bus Pass Proposal Moving into Top Gear

You liked the idea of the SFA agreeing to fund the required 62-seater buses (other capacities are allowed too).
Donald who is currently booking and paying for a bus almost every fortnight for his club as an extra and un-budgeted cost, wrote and said "Andy, your Covid related practical ideas like free buses for clubs having to get their players to even quite local away matches really would make a difference. I also agree that big games should all be on council telly during the pandemic. Keep up the fight for the wee guys.
Why as you suggest have the JRG not just done this for us all?
It is so b…… obvious".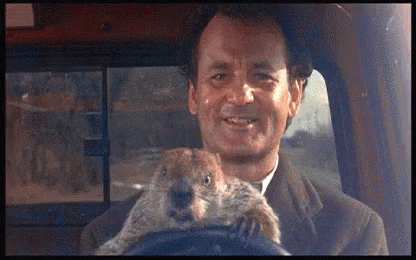 I'll actually send the Bus Pass idea and proposal to Ian this week as a bona fide suggestion and copy in Neil at the SPFL. At the same time I'll re-ask our top 2 administrators the 4 step Groundhog Day question and maybe this time we'll get an answer.
Or maybe not and Punxsutawney Phil will drive us all to distraction.
Well Done Girls
Glasgow City returned triumphant from Iceland having defeated Valur 4-3 on penalties after a 1-1 draw.
Leanne Crichton opened the scoring and Jo Love was deserved player of the match in a tightly contested game against a good side.
For those who don't know, Scotland the nation are currently ranked 14 in women's rankings and the top 12 get 2 clubs each into the mix for this championship while we get 1.

Also 22 clubs are somehow seeded and straight into the round of 32 where Glasgow and 9 others have now reached after rounds 1 and 2 and we will find out who our opponents are on Tuesday.
If we then win the home and away tie we reach the Group of 16 where 4 teams are drawn in a round robin of three matches.
Glasgow reached the quarter-finals (last 8) last year but was not seeded this year.
I've never understood how the seeding actually works and think UEFA Champions Leagues (male and female) should be for champions and not just the biggest richest clubs.
That would be far better for both the men's and women's games all over Europe.
Thanks also to BBC Alba for screening the game on council telly.
Keegan is a Real Hero
It's an unlikely, and almost unbelievable, headline for a Scottish Football blog.
Well I'm not praising ex-Scunthorpe, pacy youngster Kevin who "would have loved it" if his Newcastle team had edged out Sir Alex all those seasons ago.
No today's nomination for Fan of the Year is Golspie's very own Keegan Campbell.
Hard on the heels of raising £1337 cycling for Alzheimer's Scotland in June, see below, 15 year old Keegan is now helping The Trawler, a wonderful Restaurant and Fish Bar in Main Street Golspie deliver fish and chips and scampi and chips to old folks in the village on Fridays during the pandemic.
Proudly wearing his Golspie Sutherland hoodie on telly Keegan is bringing smiles to faces all round.
As always feel free to contact me about anything football related or ask me to share something with the 70,000 plus who read The Sting every week.
Peter, I don't know whose party it was or who else was actually there, so please stop asking and if there were photographs as you claim then we'd have seen them by now.
Andrew@scottishfsa.org
The SFSA do not claim to own any of the included images and will be removed on request of the owner.
---
Posted in: Andy's Sting in the Tale, Latest News