Andy's Sting In The Tale (21/05/21) "Up to Our Knees in Changes?"
Date: 21st May 2021
Looking back it has been a week of relatively few surprises but we are close to a tipping point with massive downstream implications.
Everyone and his granny knew there was going to be the second, illegal mass defiance in 2 months in Glasgow.
It kicked off big style and has left our football administrators in the politicians' headlights with real leadership challenges ahead.
Reverting to the status quo is not an option in any way but that is what those running our game will try.
They have form.
But if football can't fix its own issues internally it will have change mandated.
Steve Clarke also announced his squad and shone brighter than the unnecessary packaging someone on the 6th floor decided it all needed.
Will there actually be any fans at Hampden?
And as the season play offs continue isn't it time to properly open the ladder and make our game equitable from top to bottom?
Finally good luck to Hibs and Saints in our unsponsored cup final on council telly.
4 Things today.
1 Stevie's Team Talks
2 Overdue Elephants Descending
3 The Pyramid Resolutions or Lack Of
4 Hope it's a Cracking Final
1. It's Lucky for Us That Stevie Doesn't Believe the SFA Hype

Steve spoke about his tough choice between older squad players who would not have had much game time and bringing in some youngsters.
It was an interesting way to announce the pool and now we know what the 6th floor Blazerhood have been spending their time on when they weren't trying to get fans at tomorrows cup final.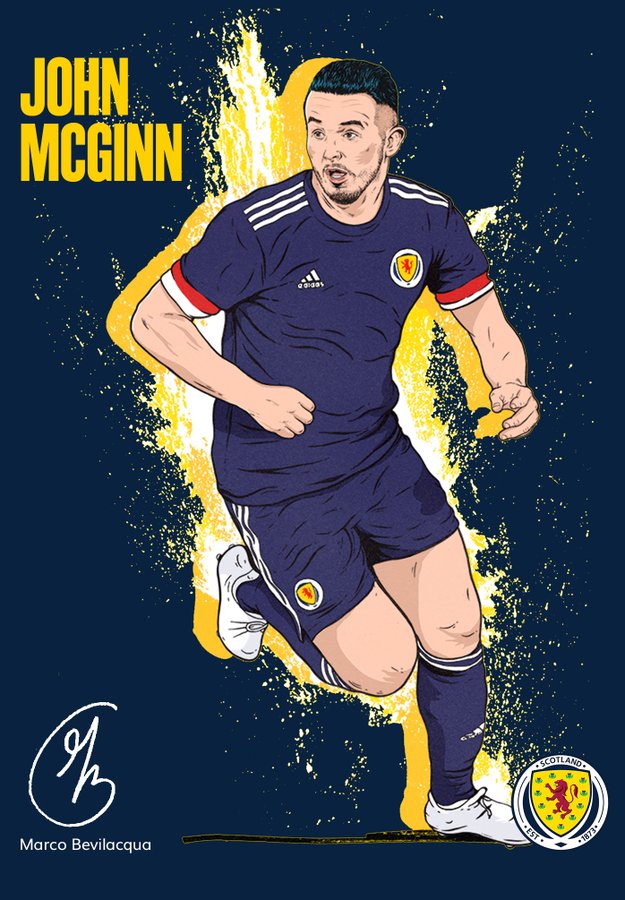 For me the worst part of the Euro's squad announcement was the over-egged SFA attempt to hype this as a media  event with player, by player announcements in the style of a third rate redcoat at a failing holiday camp on a rainy day.
While not being quite as gauche or OTT as Aly McLeod's '78 'Hampden Farewell' it was all unnecessary.
Steve Clarke was the real hero of the hour.
That was all we needed.
He is a pro and his humanity shone through when answering questions honestly just like he always does.
"I'm happy with the squad. I like the balance. I like the way it looks" is the kind of hyperbole the Tartan Army can live with.
Steve thinks things through.
He has always thought things through.
Players who marginally missed out had been spoken to and told to keep fit. (Who knows what will happen with Covid 19 and its protocols a stark fact of life, – ask Ryan Christie just how it can catch you unawares?)
Having a wee gamble on Ryan Fraser, recovering from groin surgery and three uncapped youngsters, Patterson, Turnbull and Gilmour is strategically sound too.
And finally none of us will have any fears of Jimmy Johnstone type boat trips at the Spanish training camp ahead of two friendlies against Netherlands on June 2 and Luxembourg on June 6.
With just 3 weeks till we host the Czechs the Euros are now real and the only remaining uncertainties concern fan numbers at Hampden and Uefa's financial outcomes if fans are further restricted.
Will last week's Glasgow 'celebrations' have any impact on government thinking?
2. Just How Many Elephants are Lining Up to Fall on Us?
If you have attended enough football matches in Scotland you will have been witness to the inherent tribalism.
Over the years this for some reason was dressed up Trump-style as 'banter' and somehow deemed acceptable but it never was.
I understand it is a social problem and that education is key but it has also been a cynical source of differentiation and revenue gathering.
That is a big reason why it still flourishes.
Every now and then it explodes into full view, gets talked about then is allowed to slumber till next time.
Scottish football should but won't have a plan in place unless our government wades in with size 12 tackety boots and forces change.
We would welcome that.
Nothing is ever simple in our game but there is no place in the present or the future for any kind of bigotry, racism or hatred.
People in power outside football are finally calling it out for what it is and how unacceptable it is and this week has seen a level of honesty that is refreshing.
But can it lead to change?
I heard Susan Aitken, Leader of Glasgow Council on the radio.
She rightly condemned a section of Rangers fans for defying Covid 19 restrictions in her city and causing expensive mayhem twice in only two months.
Calling the thousands of team colour wearing perpetrators out as 'thugs' and 'entitled morons' she said the march from Ibrox to George Square and the drunken celebrations there were the worst levels of violence, intimidation, drunkenness and vile religious bigotry Glasgow has sen in many years.
She wasn't the only one.
Google it and you'll find many more.
Football has nowhere to hide.
The SFA, SPFL and our clubs have nowhere to hide.
The club says it knows it has a problem and told the press it had asked for fans to be allowed into the stadium for the presentation.
That was never going to happen.
Many in the media simply think the club could have gone further and been more forthright in telling fans to stay away rather than the softer request 'to follow Covid 19 legislations'.
The vast majority of Rangers fans are deeply embarrassed and say they want to move on.
That alone has to be a base for change, but it will take more than that.
We live in different world today. A world that is a goldfish bowl with few secrets from mass carnage events.
Scottish Football has to accept that stuff that used to happen and got swept under carpets just has to stop.
This week's 'Sweet Caroline' viral hit may or may not be genuine footage, but we all know the song exists, the wee extra words have been sung at matches and it and other stuff like it have no place in any country or any sport.
Nothing that has happened in the last week can have come as a surprise to anyone.
Not a surprise to Neil Doncaster or any of his SPFL Board.
Not a surprise to Ian Maxwell, Rod Petrie or any of their SFA boards and committees.
Not a surprise to any politician.
Not a surprise to any Scottish football fan including Jim and his pals who all know people who were there.
Jim is an old pal from Dumbarton.
He has blue blood coursing through his veins.
He told me this was all going to kick off before it happened just like he knew the dress rehearsal a couple of months ago would fire up.
Fundamentally he fears three things.
The first is that he thinks 'Strict Liability" will see his club being asked to pick up the bill from Police Scotland and Glasgow City Council for the manpower required on the day and for the damage that ensued.
He works for the council and agrees it is wrong that ordinary tax payers should pay for the police or Glasgow Council tax payers  should foot the bill for the damage and council workers needed to fix it.
The second thing is he thinks that his club will be penalised when the same kind of mayhem kicks off during a domestic or European match and the other team 'walk-off'.
This is increasingly inevitable and a direct parallel to the recent stuff when Kudela of Slavia Prague racially abused Kamara.
We all supported the Rangers actions that day.
"Andy, there is no difference between colour-based racism and anti-catholic racism and we have to wise up. This makes us no better than Kudela".
The third thing is that he doesn't want his club to be a pariah and stuck in 1910 or thereabouts when the world has moved on.
Leadership Demanded
The SFA and SPFL have to work with our Scottish government and agree a code of conduct to cover predictable incidents.
It has to be spelt out and in black and white.
What is allowed.
What isn't.
What the victims can do when it happens.
What the punishments are.
We have to know when it becomes acceptable for a team to walk off the park for racist incidents just like Aberdeen Unis' 2nd XI did two years ago.
(It got them a sportsman's award)
In England it looks increasingly like leadership and control will be taken away from the traditional self-interest club control model.
We watch this with interest and see real benefits in having a game run for the game as a whole and not just the dominant and well connected few.
Strict Liability Needed and Soon
Our clubs all want to play in the European competitions and are happy to accept strict liability in Europe yet unwilling to allow it in their own backyard.
Football has no right to impose its own damage and costs on the public at large.
Why should any clubs or any supporters expect the rest of the population to fund their shenanigans and carnage.
We all know when the bills for damage and manpower like we saw last weekend are sent to clubs there will be a sea change in 'fan' behaviour.
When clubs lose points and revenue the change will be overnight.
Ask yourself why our game has been fighting this move?
3. Pyramidic Resolutions
Most of you agree that the Lowland League have mishandled their attempts to gain financially by having Rangers and Celtic Colts teams as 'guests' in their league for what they have tried to tell us is just for one year.
I am against this deeply flawed move but can understand why they have acted with this level of self -interest.
The pyramid above them is not set up fairly with no automatic relegation spot and only a play off.
Last year Neil Doncaster snubbed this play off and he and his board tried to do the same again this year but were legally thwarted.
Neil had made his decisions without thinking about the aspiring clubs below and it was all self-interest driven with the Brechin Chairman sitting on the SPFL Board.
So this year when the Lowland League made decisions to invite two 'guest clubs' without thinking about the aspirational clubs below them they were copying Neil's moves and style.
I have three things to share and this is all bigger than one wee league and two kids teams.
1. Relegation and promotion and play offs should be consistent from the bottom of the pyramid to the top.
That is best for everyone in the football family.
2. The Lowland League should have included all the feeder leader leagues in the recent discussions and vote on what to do with Colt sides.
If playing against 'men' is indeed part of the solution then we need a proper policy and plan.
And any revenue/bribe should be shared between all and not seen as an old-fashioned George Graham 'bung'.
3. Development of Elite talent needs urgent action in our game.
As of now we have clubs signing too many kids, dumping them and leaving the youngsters disillusioned, damaged and no use to our game as players or future fans.
At the same time coaching qualifications should be about merit rather than attendance.
There has to be a move to get better coaching into grass roots levels and age 16 should be our bullseye.
Finally this is about football from Shetland to Stranraer and is not about our two biggest and most ambitious clubs.
It has to be wholistic and inclusive.
4. Hibs Vs Saints
2 pm tomorrow.
Council Telly.
You can have a beer.
No queues for the loos.
No restricted vision if someone bigger than 5ft 9inches sits in front of you.
What's not to celebrate?
Hope it's a great game.
As always feel free to contact me about anything in Scottish Football.
Andrew@scottishfsa.org
The SFSA do not claim to own any of the included images and will be removed on request of the owner.
---
Posted in: Andy's Sting in the Tale, Latest News